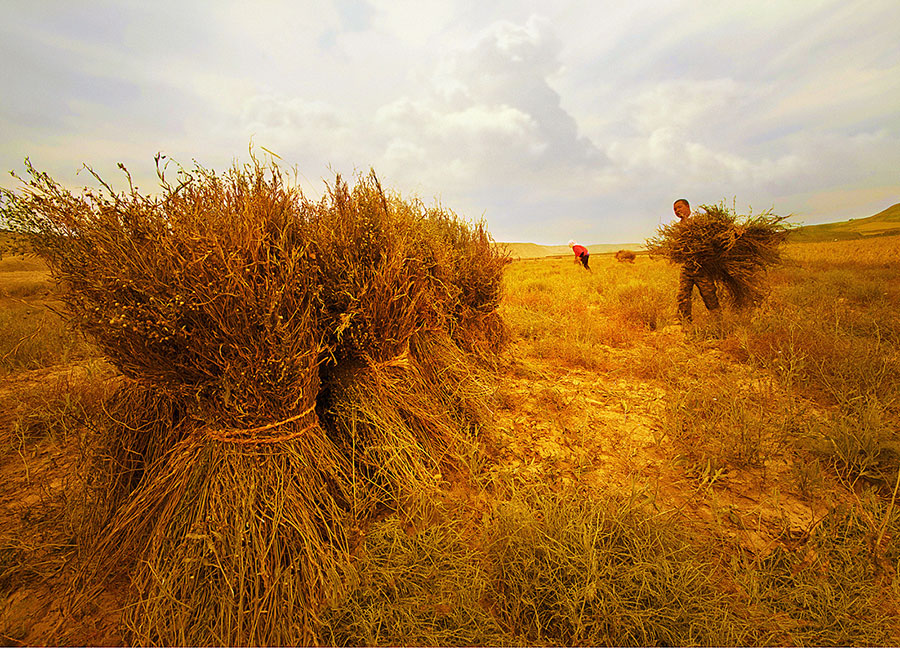 Farmers harvest crops in the field. [Photo by Hu Guoqing/photoint.net]
Xihaigu prefecture, located in Northwest China's Ningxia autonomous region, is one of China's most impoverished regions and one of the world's least habitable areas for human beings, according to the United Nations.
People say the taste of Xihaigu is bitterness, but China Photographers Association member Hu Guoqing says he's more than willing to explore the little precious sweetness there.
He saw the quality of piety, devotion, kindness and toughness in the eyes of local residents who have lived in this impoverished and barely inhabitable area for generations.
Hu focused his lens on Xihaigu and discovered its unusual beauty.