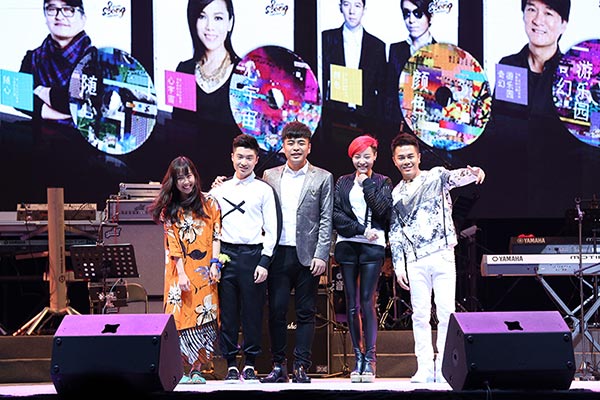 Album of four mentors from Sing My Song and the contestants will be released soon. Photo provided to China Daily
Sony Music China has announced the launch of the albums of four mentors for the second season of popular reality TV show, Sing My Song, as well as an album of music from the contest's top 10 singer-songwriters.
At a media conference on June 13 in Beijing, the company said, it signed contracts with singers Xu Jun and Su Yunying, who are also known for their improvisational songwriting.
Joining hands with Bravo Music and Taihe Rye Music, two Chinese companies, Sony Music China also unveiled a project that will see a dozen Chinese singer-songwriters perform live across 29 Chinese cities soon.
Timothy Xu, chairman and CEO of Sony Music China, said the cooperation with two Chinese music companies is at aimed at the joint promotion of original Chinese music.