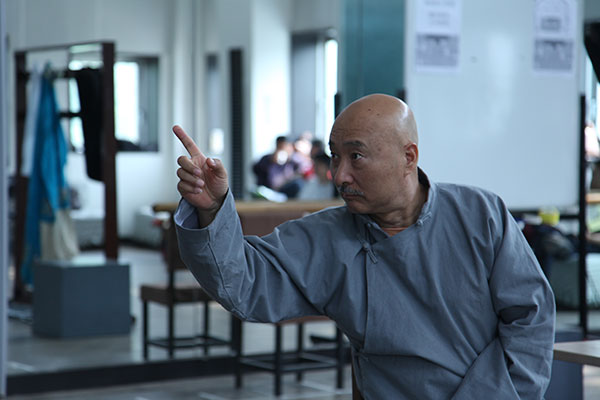 Chen Peisi, a comic star popular among Chinese audiences of all ages, will be the artistic director of Beijing Comedy Theater. [Photo/China Daily]
Chen Peisi, one of China's biggest comic stars, has been named as the artistic director of Beijing Comedy Theater, a new theatrical project that aims to get Beijing laughing.
Under the management of the National Center for the Performing Arts, the theater, which was unveiled on May 28, is located in downtown Beijing. It was previously called Oriental Theater.
Xi Tai, or The Stage, a comedy directed by Chen, will open the theater's first season on July 16, with a two-week run.
Starring Chen and veteran actor Yang Lixin, The Stage shows behind-the-scenes dramas of a Peking Opera troupe in the 1930s.
"Taking this job means I will be 'kidnapped' by the theater," says Chen. "For a very long time, I have been working on my own comedies, very personal and even self-centered. But because the theater has comedies from around the world, I will spend lots of time on those works and guarantee the quality of each."
NCPA vice-president Li Zhixiang says more than 200 comedies will be staged at the Beijing Comedy Theater, along with a variety of comic works, such as operas and musicals. Chen's comedies, such as Balcony, Tuo'er and Old House, which appeal to a wide audience, will be staged at the venue.
"We have venues for many different types of art forms in Beijing, such as Western classical music, Western and traditional operas and indie rock. We want to set up a permanent theater for comedy," Li says.
He says that in addition to bringing international comedies to audiences in Beijing, the theater will also help promote young Chinese comedians.