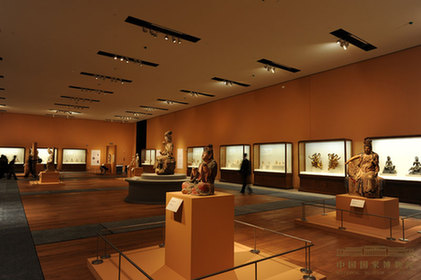 An exhibition of ancient Chinese Buddhist sculpture is being held at the National Museum of China. [chnmuseum.cn]
The State Council, in a meeting presided over by Premier Li Keqiang, adopted a draft regulation on Jan 14 to better supervise and boost service at museums.
Museums are tokens of a nation's civilization and play a significant role in passing on historical heritage, enhancing public cultural services and advancing social progress. The draft regulation enacts rules for the establishment, change and termination of museums. The rules apply to both state-owned and non-state museums equally in terms of tax cuts and requirements for establishment.
The regulations require museums to strengthen the security and management of their collections. Illegal objects and items from unknown sources are prohibited. The museums are encouraged to open to the public for free and to develop cultural creative products to enrich people's spiritual life.
The State Council widely solicited opinions from the public and government agencies in 2008 and 2012. Those consulted ranged from central and local governments and museums to specialists and citizens. The draft was submitted by the Ministry of Culture in 2013.