A private museum aimed at advocating pastel paintings will open to the public for free in Suzhou, Jiangsu province starting Jan 9.
The Ming Art Museum, coving an area of around 1,000 square meters, aims to showcase domestic and overseas pastel works, hold forums on pastel learning and organize related training.
An exhibition of pastel masters' works from home and abroad will be displayed on the day the museum opens.
Pastel paintings refer to completed works in which the entire surface area is covered in pastel paint.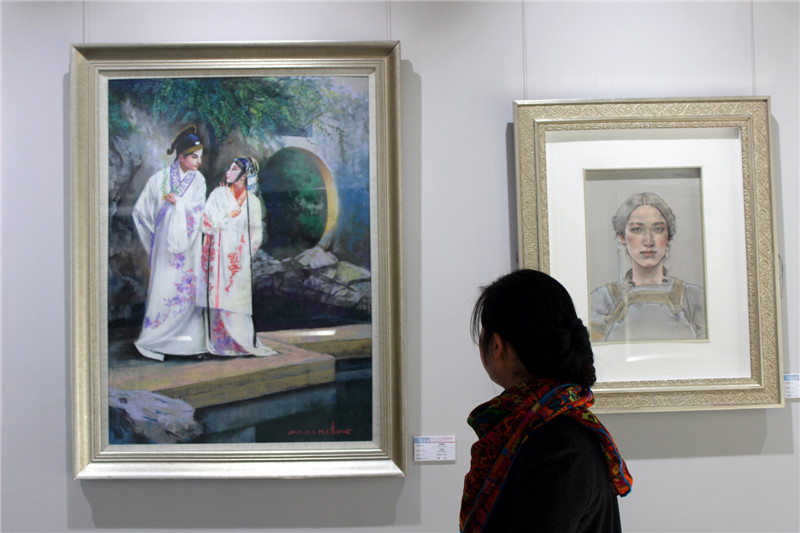 A visitor looks at pastel paintings at the Ming Art Museum in Suzhou, Jiangsu province, Dec 25, 2014. [Photo by Wang Jiankang/Asianewsphoto]