Initiated in 1987, China Wuqiao International Acrobatic Festival is named after Wuqiao, a world-known hometown of acrobatics which is located in Hebei province.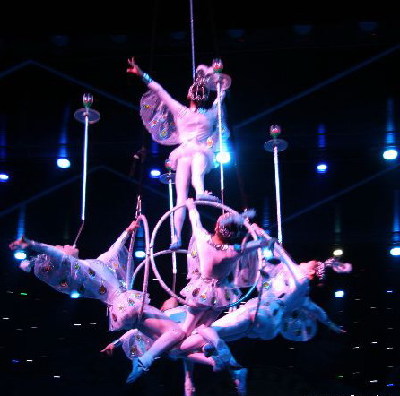 The Festival is held only in odd years once every two years, generally in the last week of October or the first week of November. It is a national level acrobatic festival with the longest history and largest scale in China.
The festival aims at building up a world-known competition area for acrobats, promoting the exchange and development of acrobatic art, further extending the reform and opening-up, enhancing Sino-foreign understanding, and boosting the development of cultural industry as well as the whole society. During the festival, the international acrobatic competition is held in public. Awards of the festival are composed of the Golden Lion Award, the Silver Lion Award and the Bronze Lion Award.
As an international competition, the festival has formed a set of internationally recognized competition rules and awarding measures similar to those of other international acrobatic competitions. Many celebrities in the international acrobatic circle take part in it. Wuqiao of China has become an alternative name for China Wuqiao International Acrobatic Festival.
(Official website: http://www.wuqiao.org/)