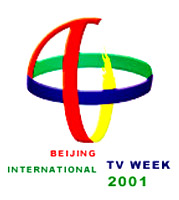 Sponsored by the State Administration of Radio, Film & TV and Beijing Television Station, the annual Beijing International TV Week has been successfully held 15 times up to 2001 since 1989. It is an international event and one of the three grand TV festivals in China, the other two of which are Shanghai TV Festival and Sichuan TV Festival.
Beijing International TV Week aims to advance the development of Chinese TV & Film industry, enrich people's cultural life and improve TV & film service, with the theme of cooperation, communication, innovation and development.
The main activities of Beijing International TV Week include opening ceremony, the TV Week evening party, film & TV trade fair, film & TV equipment exhibition, and international seminar. During the festival, the film & TV program show and trade fair occupy an important position, attracting a number of famous companies from home and abroad and achieving great profit.
In recent years, the festival has increasingly gained attention from the international media with a widespread world reputation. More and more professionals attach great importance to the international seminar and conference for its leading role in promoting the development of international TV industry. With advanced products, the film and TV equipment exhibition shows to the world the future development of film and TV industry.
Beijing International TV Week also promotes the exchange between professionals at home and abroad.