Art movies are those non-commercial movies for the sake of arts. In the 1990s, China made fruitful achievements in making art movies. The representative directors are Zhang Yimou and Chen Kaige, who have won international awards once and again.
Zhang made a lot of famous movies.Red Sorghum(1987), which won the Golden Bear at the Berlin Film Festival and achieved critical and commercial success, both internationally and domestically.Red Sorghumcrackles with dynamic edits, striking close-ups, and gorgeously photographed images. Later Zhang madeJu Dou(1989), which won Best Film at the Chicago Film Festival and garnered an Academy Award nomination. His next film,Raise the Red Lantern(1992), widely considered his finest, also concerned a woman married into a controlling, abusive patriarchal world. Just as critics seemed to have identified a specific Zhang Yimou style, he releasedThe Story of Qiu Ju(1992), which is about a pregnant peasant women seeking legal justice after her husband is beaten by a village leader.The Story of Qiu Juwon the Golden Lion (Best Picture) at the 1992 Venice Festival. In 1997 he released the comedyKeep Cool,featuring Jiang Wen, who starred inRed Sorghum. In 1999, his filmNot One Lesswon the coveted Golden Lion at the 1999 Venice Film Festival.Farewell to My Concubine,a gorgeous melodrama by Zhang Yimou's contemporary Chen Kaige, also won international film award.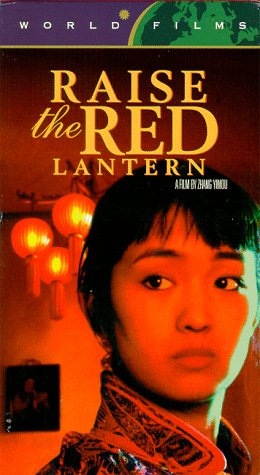 A scene fromRaise the Red Lantern
From the highly acclaimed director Xie Fei, a filmWomen from the Lake of Scented Soulsshared the top Golden Bear Award at the 1993 Berlin International Film Festival.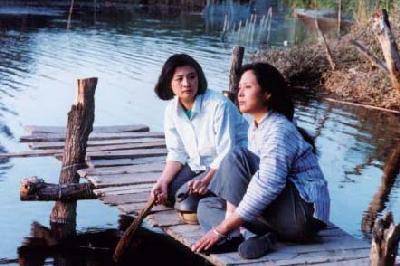 A scene from Women fromthe Lake of Scented Soul
The so-called sixth generation of Chinese filmmakers refers to a younger wave of makers. The younger filmmakers have quietly begun to make films that are attracting increasing attention at home and abroad with explosive creative energy.
Huang Jianxin directs films on the Urban Generation, who trains their cameras squarely on the everyday reality of contemporary Chinese city life. His representative films areStand Straight and Don't FallandBack to Back, Face to Face. Zhou Xiaowen, a director who insists that films should be made in a combination of arts style and commercial purpose. He madeErmoin 1994, highly acclaimed as a film of high art value. Young female director Li Shaohong directedBloody MorningandThe Unpuzzled 40 Age. In 1994 she directedRed Powder,which was a big success in box office. Sun Zhou, another director, madeHeart Perfumein 1991 andPretty Momin 2000, portraying the public's daily life and indicating traditional spirits.