The films celebrating the Chinese New Year are a big success in the end of the 20th century. The New Year's Films mainly have two features: the contents and stories have something to do the New Year and the Spring Festival, and these films have relatively good comic entertainment effect, create festive atmosphere and play the role of celebrating the festivals.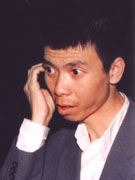 Director Feng Xiaogang
New Year's Films first originated in Hong Kong. In 1998, renowned director Feng Xiaogang producedParty A, Party B,the first New Year's film in China. The film won him international reputation. This film's success in ticket office aroused the war of New Year's films in the following couple of years. More and more New Year's films were launched onto the market and more and more noted directors began to direct New Year's films. Among them, the most influential and most successful ticket office hit isBe There or Be Square, directed by Feng Xiaoygang in 1999.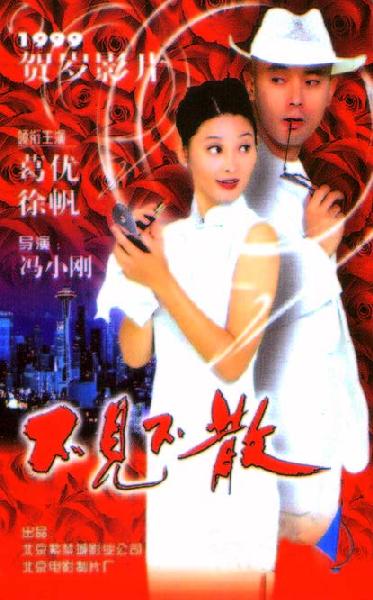 Poster of the filmBe There or Be Square
Be There or Be Square
tells a love story not ponderous, but full of wisdom and humour. It is a kind of human relationship with much presumption. In the movie, two star-crossed Chinese lovers living in Los Angeles struggle to stay together despite a string of disastrous misfortunes that make their orientation to American culture not only disorientating but also downright disheartening. 
Feng Xiaogang is surely the leading figure in the circle of Chinese New Year's Films. Why can he make his New Year's Films such a hit? This is closely related to his originality and awareness of d'avant-garde. Feng Xiaogang pays much attention to the market elements and the effect and novelty when directing films, so he is able to deliver much feeling of novelty to audiences. His films care much about details: though the stories have much presumption, the details are close to people's real life and have no affectation. All this, together with the humorous language full of Beijing dialect flavor and actor Ge You's unadorned and civilian performing way, secures the first place for Feng Xiaogang's New Year's Films.