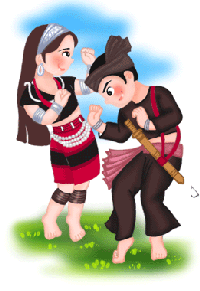 Their efforts paved the way for the renaissance of this cultural tradition.
In 1960, two volumes of "Twelve Muqam" sung by Turdi Ahun were published. The oral cultural heritage was finally secured in the form of its first publication.
Over the past two decades, local Xinjiang cultural institutions have sponsored seminars, supported research projects and published a number of books with the "Twelve Muqam" as the focal theme.
Over the past four years, 7,000 performers -- many of them Uygurs -- participated in the national key publication project. Their concerted efforts have resulted in the release of CDs, VCDs and DVDs of the "Twelve Muqam of Uygur."