Qing Dynasty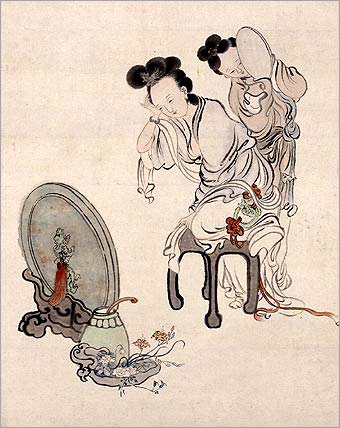 In the Qing Dynasty (1644-1911), paintings of women occupied an important place in art scene. Its status was above flowerandbird painting,landscape painting and others.
During this period, the depiction of women in art became formulaic, showing women regardless of social status with slim figures, oval faces and cherry lips.
Female femininity and morbid beauty were also depicted by artists in the Qing Dynasty.