Chinese and Malay youngsters experience durian in Malaysia
Young representatives from China took part in a durian experience journey in Malaysia. They were amazed by the many durian tidbits through their journey. The youngsters all felt that they learned a lot about durian.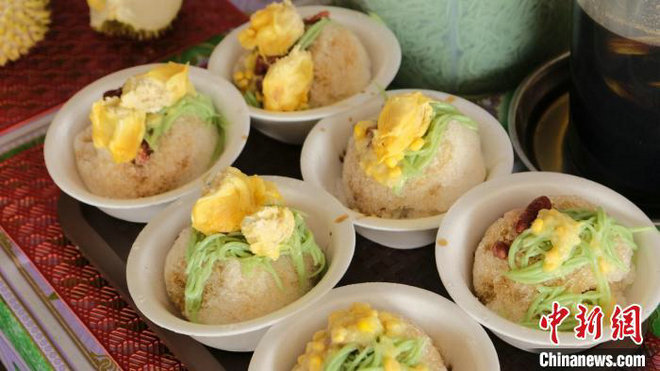 [A kind of Malaysian delicacy made from durian]
The 2020 Durian Experience Journey was held at Malaysia Lao Wu Durian Resort on September 8 and 9. The event was organized by Malay Ministry of Agriculture and Food Industry, the Federal Agricultural Marketing Board and the Education Section of the Malaysian Embassy in China.
It is hoped that the durian industry can be further promoted through the experience of durian planting, processing and transportation, and the friendship between Malaysia and China can be enhanced with more Chinese youngsters attracted to travel to Malaysia and to experience Malaysian education.
During the tour, the youngsters experienced the whole durian processing process and tasted various durian delicacies. Hai Cheng, one of the team members from University of Malaya, introduced to the reporter the planting process of the famous Musang King durian, which impressed him most. It is grown by grafting, rather than by planting the seedling directly into the ground. The branches of a mature 4- 5-year-old Musang King are grafted with the leaves and branches of the durian. When the durian sprouts, the original durian is cut off to allow a new one to grow. After four or five years of growth, it's almost ready to bear fruit.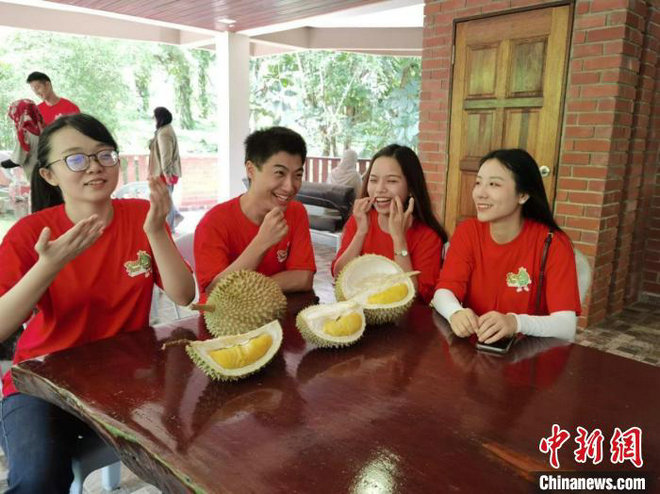 [Youngsters taste durian.]
The youngsters were also excited to see how a complete durian was prepared for export to China. After a durian is picked, an initial cleaning should be done first, Hai told the reporter. The next step is to freeze it in liquid nitrogen for an hour at minus 100 degrees Celsius to keep it fresh. Then the durian is put into a refrigerated warehouse and waits for its Chinese buyers. Each durian is packed into a special bag before being exported with a Chinese quality inspection certificate on it.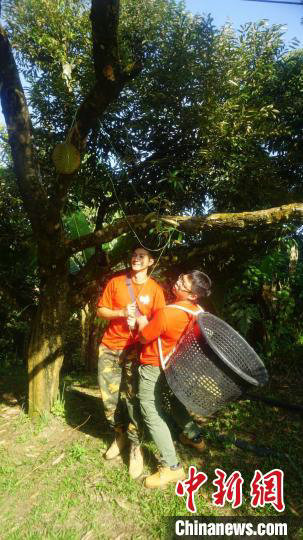 [Youngsters picke durian.]
Wu Jiashuo, a Chinese student studying at University Putra, Malaysia, said that through participating in this activity, she not only had a deeper understanding of durian, but also more thoroughly enjoyed the beautiful natural scenery of Malaysia. The youngsters also shared their unforgettable experience on social media, hoping to let more people know about durian in Malaysia and experience the friendship between the youth of China and Malaysia.
Contact us
Address:Asean-China Centre, No. 43, Liangmaqiao Road, Chaoyang District, Beijing, China
Postcode: 100600
Tel: 86-10-65321660 ext 636
Fax: 86-10-85322527
Weibo: weibo.com/aseanchinacentre