China-ASEAN Youth Piano Competition opens in Nanning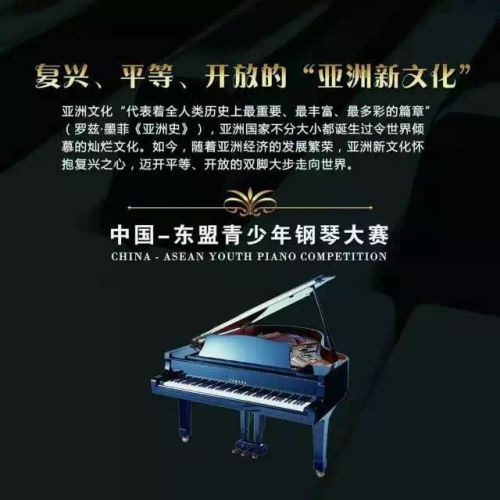 The 2018 China-ASEAN Youth Piano Competition aims to promote culture and art between teenagers from China and ASEAN countries, providing a platform for a fair, transparent and advanced opportunity to learn, compete and communicate.
The first competition was held in 2015, the second in 2017. Both events had more than 30 sub-contests, covering nearly 50 major cities in China and southeastern Asian countries, with more than 10,000 teenager pianists signing in.
Past competitions held a series of event including the Master Open Lecture , Top Forum, and Awarding Ceremony Concert.
420 child pianists went into the final, and representatives from embassies of Thailand, Vietnam, Myanmar, Laos attended the events, receiving wide attention.
At the 40th anniversary of China's reform and opening-up and the 60th anniversary of the establishment of the Guangxi Zhuang autonomous region, this year's competition will highlight Drink the same river, Play the same tune.
The registration for this year's competition ends on July 31.
Contact us
Address:Asean-China Centre, No. 43, Liangmaqiao Road, Chaoyang District, Beijing, China
Postcode: 100600
Tel: 86-10-65321660 ext 636
Fax: 86-10-85322527
Weibo: weibo.com/aseanchinacentre