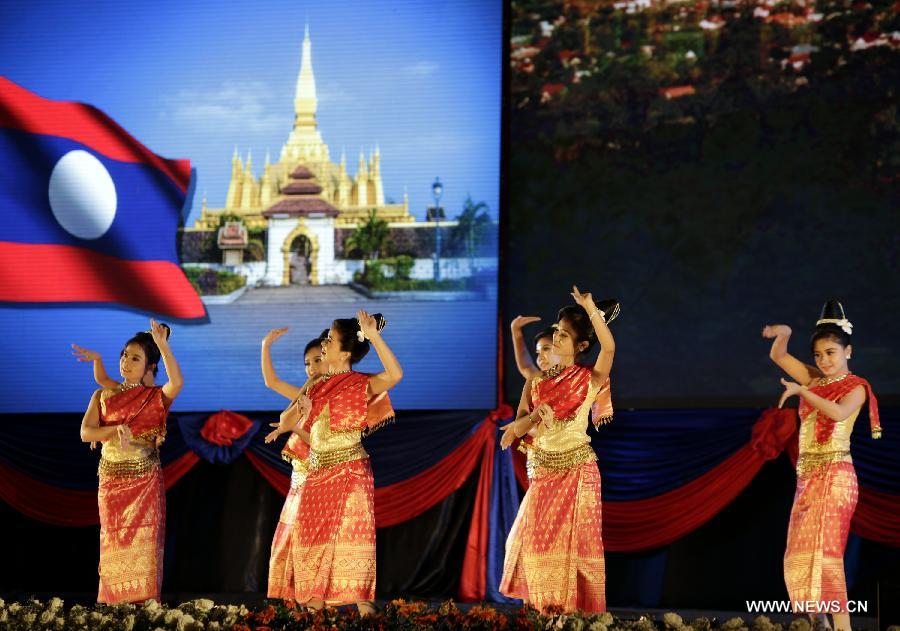 Artists from Singapore perform during the China-ASEAN Cultural Exchange Year 2014 Closing Ceremony in Nay Pyi Taw, Myanmar, Dec 16, 2014. [Photo/Xinhua]
The closing ceremony of the China-ASEAN Cultural Exchange Year-2014 was held in Myanmar's capital Nay Pyi Taw on Dec 16, 2014.
It was the first time that China and ASEAN organized a cultural exchange year, which began in April this year under the theme of "Our Culture, Our Future".
More than 100 activities have been held under the friendly cooperation between China and countries of the Association of Southeast Asian Nations (ASEAN), which is a manifestation of fruitful achievements in cultural exchanges.
These included China-ASEAN cultural forum, film week, painting show, Nanyang cultural festival, China-ASEAN international car rally, performance, exhibition, personnel training and exchange, news, TV and video, publication, sports, tourism, religion and youth exchange.
The activities were warmly welcomed by the people of ASEAN countries. Artists said the cultural exchange year has enhanced the spiritual link between peoples of China and ASEAN, and enhanced their mutual understanding and friendship.