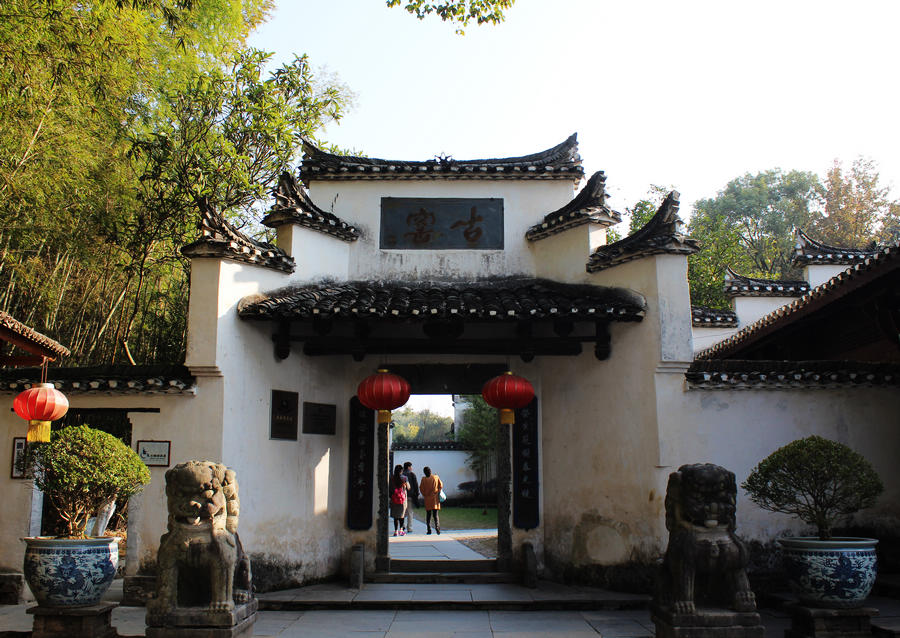 Photo taken on Nov. 18, 2014 shows the exterior view of the Jingdezhen Ancient Kilns in Jiangxi province. [Photo by People's Daily Online]
Jingdezhen is situated in the north-east of Jiangxi and borders Anhui. The central area of the city is in the northeast Poyang Lake Plain.
It is known as the "Porcelain Capital" because it has been producing quality pottery for 1,700 years. The city has a well-documented history that stretches back over 2,000 years.
During the Han Dynasty, Jingdezhen was known as Xinping. Historical records show that it was during this time that it began to make porcelain. Jingdezhen's porcelain has been famous not only in China but in time it became known internationally for being "as thin as paper, as white as jade, as bright as a mirror, and as sound as a bell".
Guo Moruo, an eminent Chinese writer who is also a famous historian and scholar, wrote a poem that reads: "China is well known in the world for its porcelain, and Jingdezhen is the most well-known center, with the highest quality porcelain in China".
Today, the ancient ways of making porcelain by hands has become a national-level intangible cultural heritage, and is well protected and demonstrated at the Jingdezhen Ancient Kilns.
At the workshop, visitors can witness how porcelain is shaped, trimmed, glazed and painted by hands in a demonstration workshop that represents the world's oldest porcelain production line.
We Recommend: