Since the Three Hundred Tang Poem was published in the Qing Dynasty, ancient poetry became a required course for every Chinese child. Chinese love ancient poetry, not to speak of the Chinese painters. Many famous Chinese painters depicted famous Chinese poems with a worshipful heart, recreating the classic and widely loved scenes of poems with their painting brushes. Let's see some classic works here.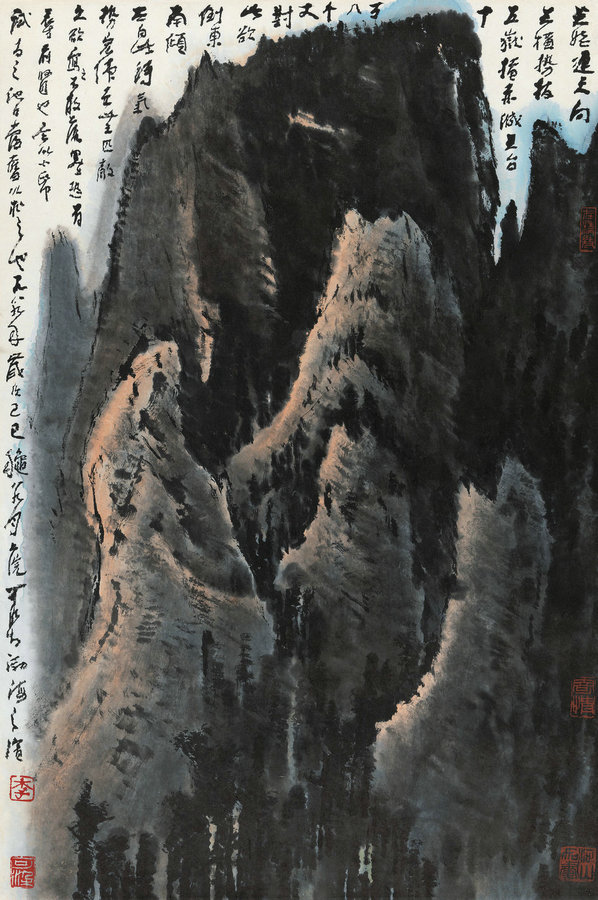 The View of Mt. Tianmu, by Li Keran [Photo/ english.cguardian.com]
Mountain Tianmu Ascended in a Dream, is a famous poem written by Li Po, who was a genius poet during the Tang Dynasty. This poem describes the fantastic scenery on Mountain Tianmu, expressing the author's standpoint against bigwigs.
This painting above, by Li Keran, who was a renowned contemporary Chinese painter, depicts two famous sentences from Mountain Tianmu Ascended in a Dream – '天姥连天向天横,势拔五岳掩赤城', which means, "In a straight line to heaven, its summit enters heaven. Tops the five Holy Peaks, and casts a shadow through China".
Li Keran died three months after he finished this famous painting. The painting sold for 7,360,000 yuan at the China Guardian 2013 Spring Auctions.