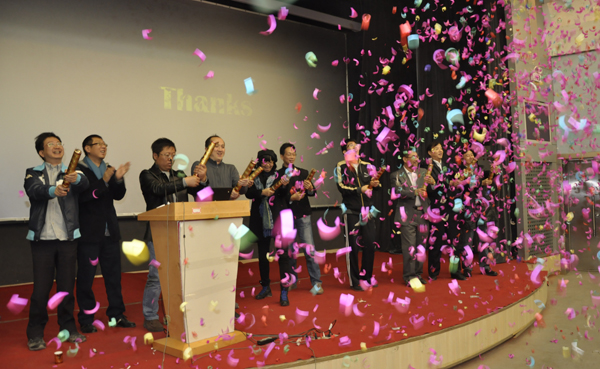 ASIFA-China opens 13th International Animation Day in Beijing[Photo by ASIFA-China/asifa.cn]
The 13th International Animation Day aimed at stimulating the development of animation and to offer a platform where animation lovers and professionals can exchange their ideas and understanding of the industry kicked off in Beijing on Oct 28.
The event was co-hosted by ASIFA-China and Dishengjinqiao Culture Media Co. Ltd.
Huang Jun, president of China Film Animation Industry Co. Ltd; Li Jianping, head of animation department of Beijing Film Academy; Yang Zilan, animation director of CCTV; Manuel Almela, member of ASIFA Hollywood committee; and other front-line animation workers and experts attended the event.
Official information from ASIFA-China, industry celebrity forum and premieres of teenager animators were organized in the main venue while professional animation works from home and abroad were played in the video hall.
We Recommend: