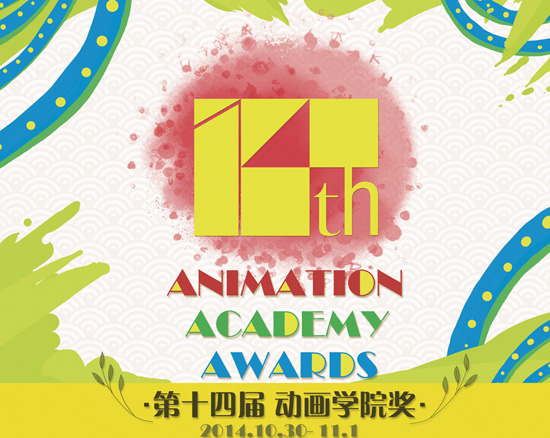 [Photo/cuctv.com]
The Animation Academy Awards, hosted by the Beijing Film Academy, opened in the Great Hall of the People on Oct. 30. For the final evaluation, 129 works were selected before the opening ceremony. And the best works of the year will be selected in the following three days of public show and international evaluation.
Since it was established in 2001, the Animation Academy Awards has formed a multilevel and multiform system with college undergraduates as the major participants. It is acclaimed as the "Chinese Oscar in animation".
The vice president of the Beijing Film Academy, Sun Lijun, attended the opening ceremony and delivered a speech. According to him, the Animation Academy Awards has formed the pattern of "wide participation, profound exhibition, academy-oriented, market involved and interactive exchanges". Under this leading pattern, the award is devoted to cultivating a group of innovative animation workers and promoting the development of aspiring young students.
The Animation Academy Awards is not only a presentation of the innovative achievements of the young students from different countries and regions, but an audio-visual feast of Chinese and western cultural exchanges. As a platform of the largest-scale cultural exchanges in domestic animation circles, the award will effectively promote the development of animation education and the internationalization and exploratory development of Chinese animation.
The award has involved more than 3,000 entries from five continents this year, with the US, UK, Japan and France as the most active participants. It has also received works from different majors, like film and the arts, from more than 100 domestic colleges and universities.
The award this year has witnessed a significant improvement in the quality of the participating works, which have laid equal emphasis on their content and form. The improvement of the works is parallel with the progress of the award from its initial phase to its burgeoning phase. As one of the leading forces of Chinese animation education, the Beijing Film Academy is fulfilling its social responsibilities and recording the great changes in Chinese animation education.
The award process will be held over three days after the opening ceremony and will include 12 special lectures and a few seminars.
We Recommend: