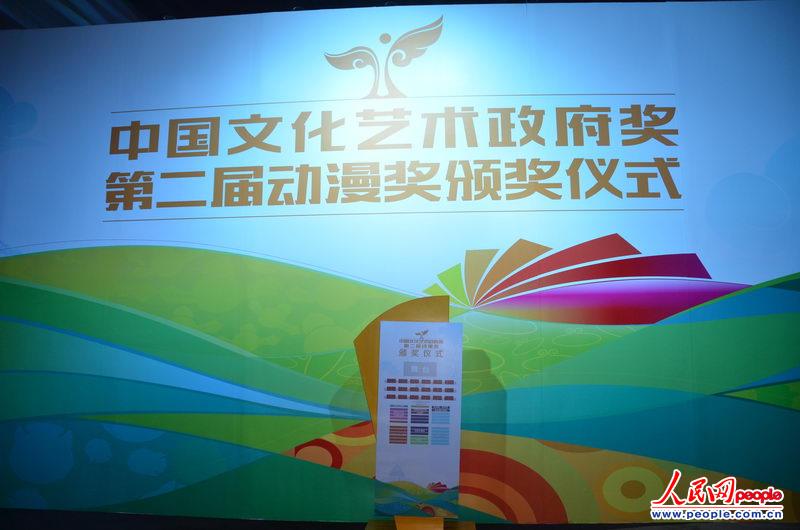 The 2nd national animation award was held in Beijing on Oct 21. [Photo/people.com.cn]
The 2nd National Animation Award, one of the China Arts and Cultural Government Awards, was sponsored by the Ministry of Culture, the Ministry of Finance, the Ministry of Education, the Ministry of Science and Technology and the State Administration of Radio, Film and Television in Beijing on Oct 21. The minister of Culture, Cai Wu, sent a congratulation letter.
In his letter, Cai said that the purpose of the national animation award is to recognize original animation with positive content, high artistic quality and high-level innovation. It aims to honor outstanding companies and animators to promote the development of the animation industry. This year's winners show their latest achievements and represent the top level of the animation industry. He said he hoped that these winners and animators will make constant efforts to create more exquisite works to live up to the expectations of the people.
This national animation award was added by the Ministry of Culture to the China Arts and Cultural Government Award. It is in the same range with the Wenhua Award and Qunxing Award. This year, more than 17 animated films from 630 nominees were given awards, including The Frog Kingdom, Our Friend Xiong Xiaomi, My Little Cloud Kung Fu Bunny, Pleasant Goat and Big Big Wolf.
The award ceremony was organized by the Beijing Municipal Bureau of Culture. Animation artist Dai Tielang, popular cartoonist Cai Zhizhong, artist Han Meilin and representatives from culture-related departments attended the ceremony.
We Recommend: