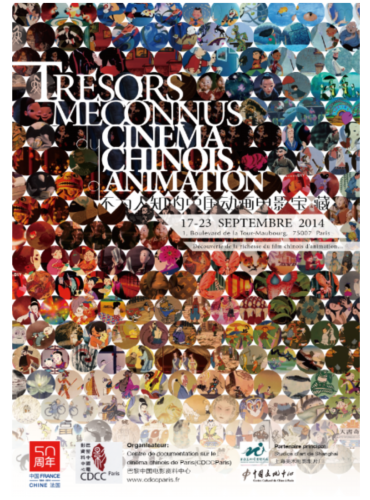 The film festival's poster. [Photo provided to Chinaculture.org]
The China Animation Film Festival held in Paris on Sept 17 kicked off celebrations for the 50th anniversary of diplomatic ties between China and France.
Over the next week, 110 animated films from China made their debut in France. The films were all important parts of China's history of film animation; the oldest film was produced in 1941 and the newest one was produced these few years.
The films, all of different genres and themes, incorporate various Chinese elements, such as calligraphy, painting, poem and song. All of the films represent the standard of China's animation. They offer an opportunity for foreign friends and overseas filmgoers to learn and experience Chinese traditional culture and arts.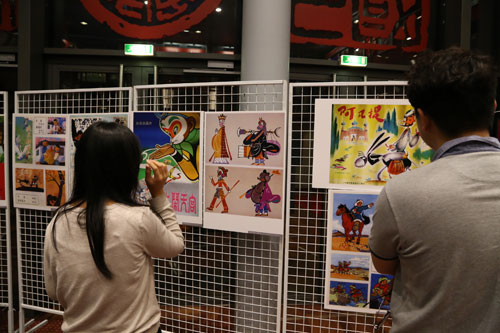 French audience visited the exhibition of the festival. [Photo/cccweb.org]
Shanghai Animation Film Studio provided several classic animated films, including Jiu Se Lu (Nine color deer) directed by Qian Jiajun and San Mao adapted from the comic books by the painting master Zhang Leping.
This event was launched by the Chinese film expert in Paris, Ji Kemei. Concerned about the state of traditional Chinese animation, Ji has committed herself to promoting exchanges between China and France.
The opening day of the film exhibition attracted lots of filmgoers and experts. All of the films at the festival are free to the public. A jury will select the best classic animated film and the best modern animated film. Some of the films have been selected to be housed in the Musee Guimet, the famous Parisian museum; the museum will continue to display the films to the public.
We recommend: