Editor's note: China's rich and ancient culture has a plenty of everything: music, visual and martial arts, cuisine, religion, language and landscapes. And as China has opened itself to the world, more outsiders have been able to enjoy it. Some forum members have shared their opinions about what aspects of Chinese culture they like most. Please join the discussion.
Gabrial521 (China)
I like hospitality and modesty. We always offer our best to our guests, and we are humble of what we have achieved.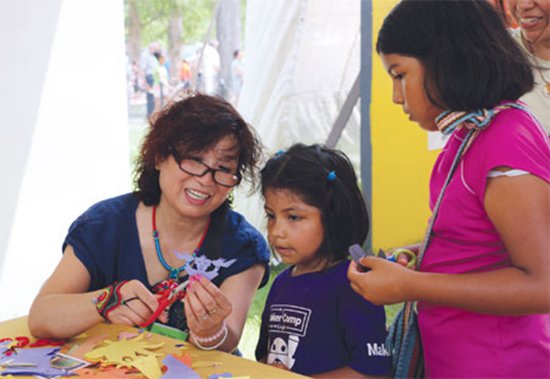 Paper cutting master Tian Yali (left) shows two visitors a few tricks on Thursday at the 2014 Smithsonian Folklife Festival on the National Mall in Washington.
We Recommend: