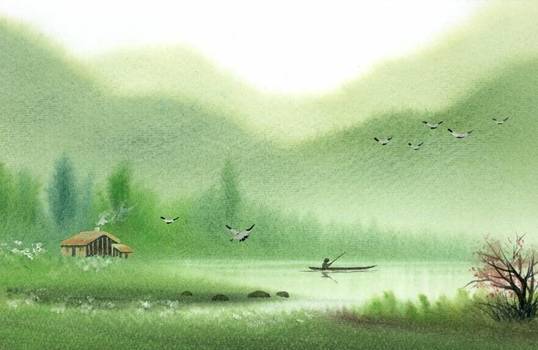 Wearing a white coat at the beginning of spring, lying in disappointment, I feel so lonely. Too many things are unsatisfactory.
I gaze at a red building in the rain, and feel desolate and cold. Then I come back into the drizzle, which is like bead curtains, and the flickering light all by myself. The road is too long. I should be sad about the spring because it will pass soon. I can only meet you in my dreams.
The jade jewelry and letters have been prepared for you, but how can I give them to you? I lift up my eyes and sigh, but only see a wild goose fly up in the sky.
This is an amateur poem from a man who cannot see his lover. He stood in the spring rain and watched the red building where his lover had lived. He wanted to post his love letters, but it was only a dream. He was sad but had no choice. His affection and longing can be felt clearly and vividly.
Source: weather.com.cn
Translated by Lv Jing
Editor: Wen Yi