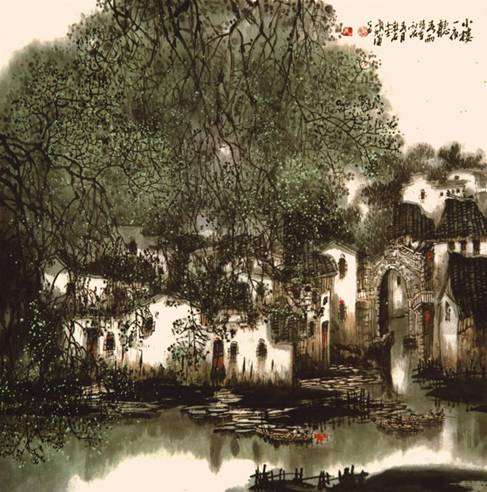 The social climate in recent years has so declined that I cannot find the reason why I rode my horse, came to the capital and lived here.
Living alone in this small hotel, hearing the continuous patter of raindrops in the night, I thought that the sound of selling apricot flowers would come through from the deep alley tomorrow morning.
When I am free, I write calligraphy on a small piece of paper, and distinguish the grade of tea beside window after the rain.
Being a common person, I must be very careful about my words and movements. Only when tomb-sweeping day comes, I can go back to my hometown.
This poem describes the poet's feelings. He stayed long in a strange place, and felt unfamiliar and disappointed. The day was long for those who knew not how to use it, and he missed his hometown. The whole poem expresses this sad and dreary mood, but is not bitter. The man's mettle can be seen from the poem.
Source: weather.com.cn
Translated by Lv Jing
Editor: Wen Yi