Xingping Ancient Town
Xingping is the oldest town in Yangshuo, a lovely village which has the potential to be the next backpacker haven as Yangshuo keeps growing. It was set up in Three Kingdoms (220-280 A.D.), and used to be Xiping County.It was the center of Yangshuo County until Yangshuo Town was setup in 590.
There are many stunning views: Nine-horse Mural Cliff, Yellow-cloth Reflection, Monk and Nun's Tryst, Ancient Stockaded Village's New Looks, Secluded Qianyuan, Ancient Wusheng Site, Fishing Village, Lotus-flower Cave, Flying-dragon Nunnery and others. You can also do some boat trips on the Li River there.
(Picture from: visitourchina.com)
What to see in Xingping town?
Xingping Old Street: The historic sites here can be found in Xingping Old Street and Fishing Village about 2 km (1.3 miles) from the town. Xingping Old Street is a one-kilometer long stone street lined with old brick buildings and assembly halls like those of many different provinces. The old banyan tree, which needs as many as eight people's outstretched arms to encircle it, and Guandi (General Guan Yu) Temple which was built in the Qing Dynasty both tell the long history of the town.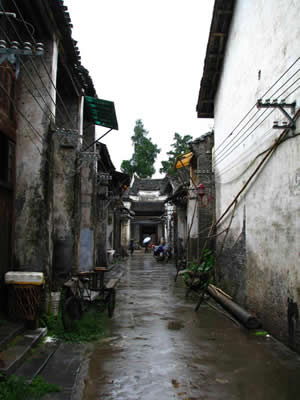 (Picture from: visitourchina.com)
Nine-horse Mural Cliff: It is a famous place you can see when cruising the Li river.This hill is named because of the natural shape resembles nine horses in different positions on the cliff. There is a beautiful legend about the horses on the mountain: It is said that a herdsman from the heaven who brought his horses to Lijiang River. It is so happened that an artist saw those horses and wanted to draw them. Unfortunately, the horses were so scared of him that they ran into the cliff and never came out again. People say that it is hard to point out the exact image for each horse because the horses were from heaven. It is also said that anyone who can recognize all nine horses will be the Number One Scholar. This place has always been popular with poets, scholars, painters and travelers. For instance the famous scholar Ruan Yuan in the Qing Dynasty (1644-1911) visited here five times when he was the Governor-General of Guangdong and Guangxi. Premier Zhou Enlai also visited here and it is reported that he was able to recognize and identify all of the nine horses. Perhaps on your visit to Mural Hill you might also be able to identify all nine horses and be the next Number One Scholar. It is really a place worths appreciating.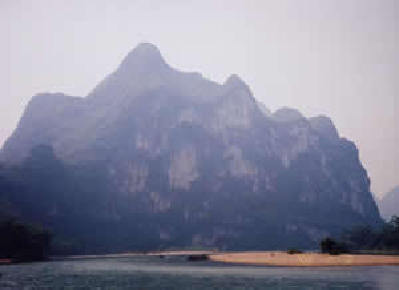 (Picture from: visitourchina.com)