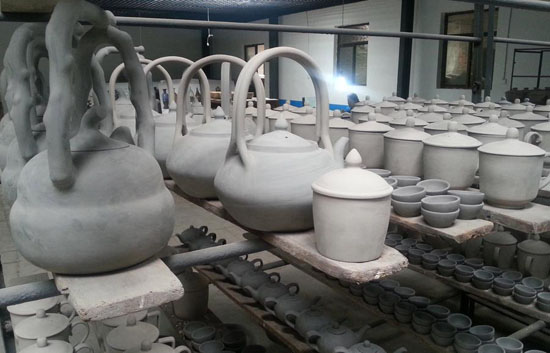 Pingding cooking pots are almost completed on Aug 7, Pingding county, Shanxi province. [Photo/Wei Biao/Xinhua News Agency]
Pingding Shaguo, a type of cooking pot made from clay, is a cultural symbol of Shanxi province. Pingding pots recently made the fourth round of China's "intangible cultural heritage" list.
These pots have a smooth, shiny surface. The materials used to make them resist acid and alkali, last many years, and do not fade. The pots are ranked third among traditional Chinese earthenware, just behind Yixing pottery in Yixing city in Eastern China's Jiangsu province and Guangdong pottery in Southern China's Guangdong province.
We Recommend: