Of the two main venues, the Sunshine International Art Museum will display masterpieces from masters such as Wu Changshuo, Qi Baishi, Lin Fengmian and Fu Baoshi. The Songzhuang Art Museum will feature a world art exhibition, including artworks from over 80 countries. There also will be an art shopping street for original art. An artwork investment and financing forum also will be held and 300 studios will open to the public.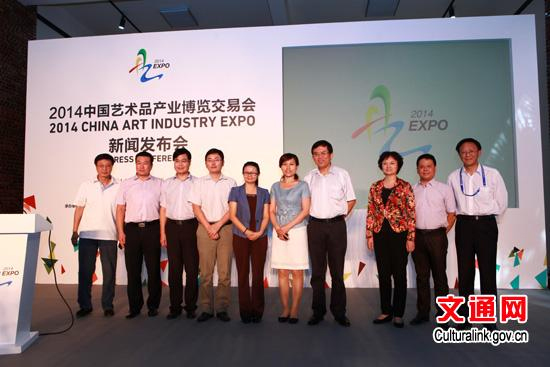 Guests of the sponsor pose for a group photo. [Photo/Culturalink.gov.cn]
This year's CAIE is to promote the sound and rapid development of the Chinese art industry and allow all classes of people to enjoy art, making life better with art.
We Recommend: