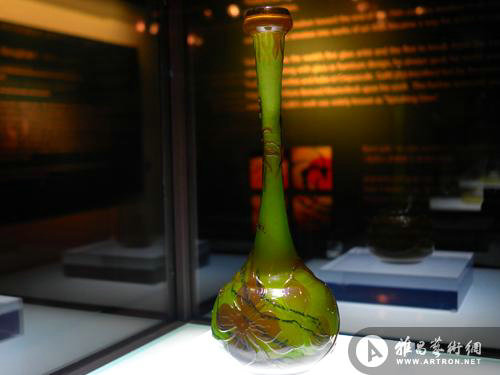 [Photo / Artron.net]
Antoine Leperlier, Zhang Yi and Yang Huishan at the Opening ceremony on Apr. 16, 2014.
To mark the 50th anniversary of diplomatic ties between China and France, an exhibition of Antoine Leperlier was held in Shang Hai from Apr. 16 to Sep. 7, 2014.
Antoine Leperlier, grandson to the French pâte-de-verre master Francois Decorchemont, is one of the most celebrated glass artists in France. The show reveals the development of glass art across a century as well as the heritage of the pâte-de-verre glass art technique. This exhibition itself is homage to classic glass art from Art Nouveau icon Emile Galle and 19th century French pâte-de-verre artist Almeric Walter.
Details
Admission 20RMB
Phone 6467 2268
Email cnservice@liuli.com
Date Wed 16 Apr - Sun 07 Sep (Every day except Monday)
Web http://www.liulichinamuseum.com/news/Antoine_Leperlier_2014/artist_en01.html
Liuli China Museum Details
Open 10am-5pm (museum); 10-11pm (gift shop)
Telephone 6467 2268
Metro Dapuqiao
Address 25, Taikang Road, Luwan District
we recommend: