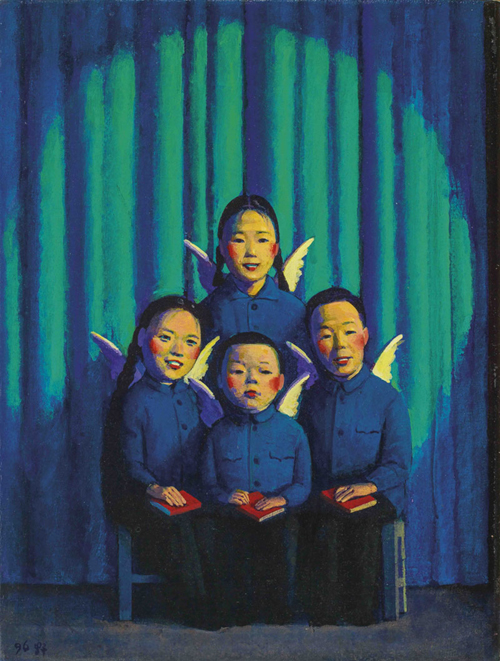 Angels' House, Liu Ye [Photo provided to chinadaily.com.cn]
Christie's debut auction on Thursday night in Shanghai will sell only 42 works, but the auction highlights its long-term strategy on the Chinese mainland: to promote Western art to more Chinese buyers and contemporary Chinese art to the world.
Besides wine, jewelry and watches, key sales include Asian contemporary art mostly featuring works of Chinese artists, such as Liu Ye, Zhan Wang and Zeng Fanzhi. What deserves special attention is Clothes Veins Study Series, a group of sculptures by Sui Jianguo with an estimated price between 10 million yuan to 15 million yuan ($1.65 million to $2.5 million).
The auction also presents Christie's best-selling categories, Post-war & Contemporary Art and Impressionism & Modern Art, showcasing the works of Andy Warhol, Alexander Calder and Pablo Picasso. Works in the two categories accounted for eight of Christie's Top 10 lots in the first half of this year.
The public preview is from Sept 24-26 at Jing An Shangri-La, coupled with week-long cultural activities.
In a July exclusive interview with China Daily, chief executive officer Steven Murphy promised that its operation in Shanghai will be like those in Hong Kong, New York and London. Christie's debut on the Chinese mainland is a comprehensive experience including private and online sales, art forums and exhibitions.
The educational forums not only introduce to local buyers the knowledge of Western art and collecting, but also invite collectors and art market observers to discuss how the Chinese market can play a bigger role in the global context.