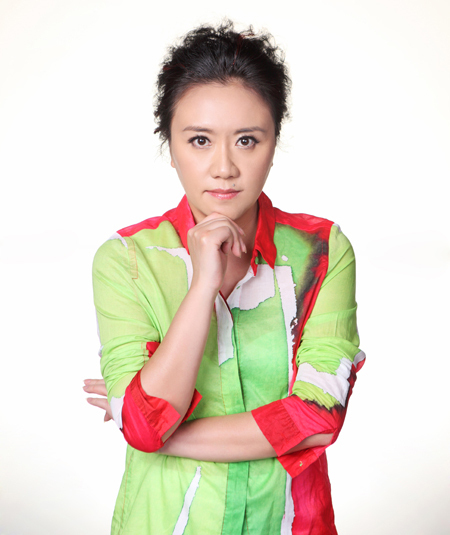 Wang Chaoge has her sights set on taking her shows overseas to promote Chinese culture.
Theater director Wang Chaoge is excited about the potential of China's culture industry. The 48-year-old CEO of Beijing Impression Show Co Ltd believes Chinese companies can successfully expand overseas and develop into large international brands similar to what Disney has achieved.
Unlike many of her peers in the artistic community, Wang is equally interested in pursuing both art and business.
"In China, there is a popular belief that there exist conflicts between the arts and business, which means that a good artist cannot be a good businessman. For me this mindset is unreasonable and the two are complementary to each other's development. This is why I am both artist and businesswoman, always switching mode between financial sheets and artistic creation," says Wang, who co-directed the opening ceremony to the Beijing 2008 Olympic Games with Zhang Yimou and Fan Yue.
That team, dubbed "the golden triangle of directors", has worked together on seven open-air shows since 2003.
Their most recent show is called Seeing Pingyao Again, which focuses on the culture of Pingyao county in Shanxi province.
"The natural environment, including mountains, rivers and trees, is what inspires us to do these live shows," says Wang. "From Lijiang River and Yulong Snow Mountain, to West Lake and Hainan's seashore, whenever we settle on a site, we hope to make full use of its scenic landscape.
"We live in a time of visual art. Avatar has shown how magical visual techniques can be. We follow that trend, blending the movies into our live shows through technology to create a dreamy fairytale."
Wang has been impressed by the passion of performers used in the shows.