At the northeast corner of the
Palace Museum in
Beijing
, there is a mysterious district which has been closed to the public for the past 60 years. The place was once the spiritual home of ancient Emperor Qianlong during his later years. This area is known as Qianlong Garden.
An ongoing exhibition titled "Emperor Qianlong's Private Garden" in the Capital Museum gives us a chance to catch a glimpse of the mysterious garden and the emperor's life.
Emperor Qianlong spent eight years building Ningshou Palace during 1772-1780, and the palace's garden is generally known as Qianlong Garden. Emperor Qianlong personally oversaw the construction of the entire garden area. He put his emotions, pursuits and pride into this garden.
For him, the Qianlong Garden was a place built where he could spend his twilight years after his abdication. The garden stretches over 160 meters long and is less than 40 meters wide, and has over 20 buildings. It has pavilions, halls, meanders, temples, book rooms, theaters and Buddhist temples.
It was an ideal seclusion for the retired Emperor Qianlong. In other words, it was his Elysian Fields and spiritual home. But Emperor Qianlong never lived inside the garden, making the place seem even more mysterious.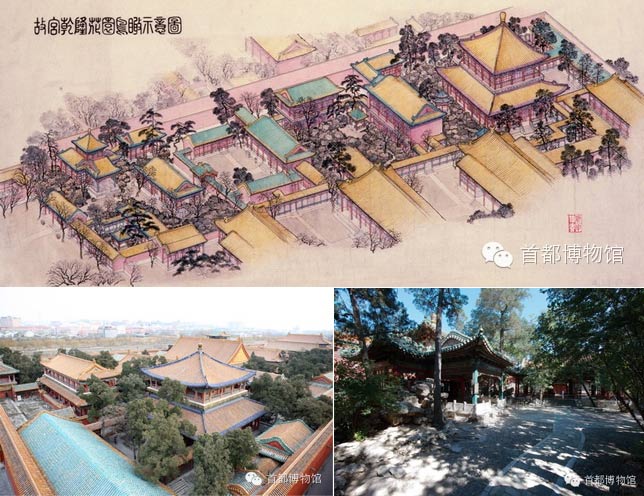 Layout of Qianlong garden [Photo/Capital Museum]
If you go:
9 am-5 pm, daily except Mondays, until August 24
Capital Museum, 16 Fuxingmenwai Dajie, Xicheng district,Beijing
010-63370491/2