China Tourism and Culture Week to present 'China Beyond Your Imagination'
Updated: 2019-05-06 14:53
(Chinaculture.org)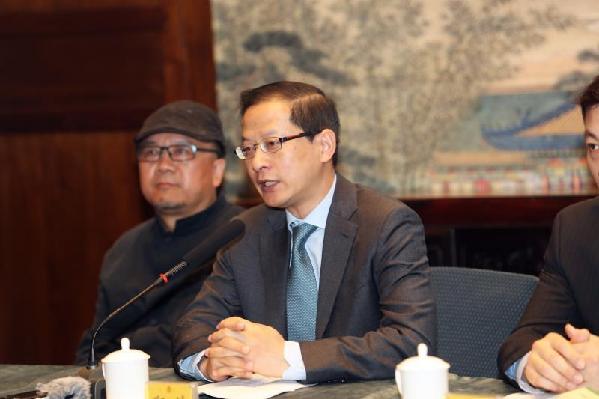 Zheng Hao, deputy director of the Chinese Culture and Tourism Ministry's international exchanges and cooperation bureau, speaks at a news conference in Beijing, May 5, 2019. [Photo provided to Chinaculture.org]
Under the theme of "Beautiful China", subthemes will include China Suzhou International Tourism Festival held in places including Tokyo, Singapore and Budapest, showcasing cultural heritage and tourism products of Suzhou, a popular destination in East China's Jiangsu province. 

In Madrid and Seoul, artworks of Longquan celadon will be showcased to present the beauty of Zhejiang's Longquan city, a place famous for its ancient green porcelain art.

In Copenhagen and Wellington, programs centering around traditional Chinese medicine will be held to enhance understanding of traditional Chinese medicine and its integration with culture and tourism.