Exhibition of Chinese painter Xu Shi opens in Morocco's Rabat
Updated: 2019-07-29 15:05
(Xinhua)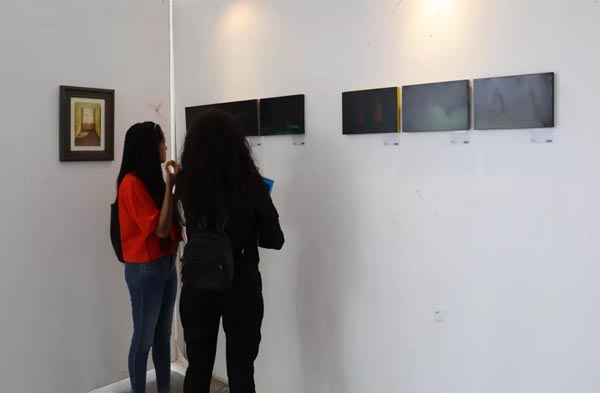 [Photo/Chinaculture.org]
Xu Shi - New Image Oil Painting Exhibition opened in Rabat on Thursday, featuring 56 paintings by Chinese painter Xu Shi and his students.
In the opening ceremony, Xu introduced the style and characteristics of the new image oil painting to nearly 100 guests.
He said that the new image oil painting combines hearing and vision, and uses pictures to express the beauty of music.
This painting technique combines the elements of Chinese traditional painting and western oil painting art, the painter said.
The oil painting exhibition, co-hosted by China Cultural Center in Rabat and the national theater Mohammed V, will last until August 1.
Chen Dongyun, cultural counselor of the Chinese Embassy in Morocco and director of China Cultural Center in Rabat, said that the exhibition provided the Moroccan people with an important window to understand and perceive modern China.
Chen hoped that the exhibition will build a bridge between Chinese and Moroccan artists and promote friendship of the two peoples.