China, Laos organize training course on bamboo weaving
Updated: 2019-08-14 10:03
(Xinhua)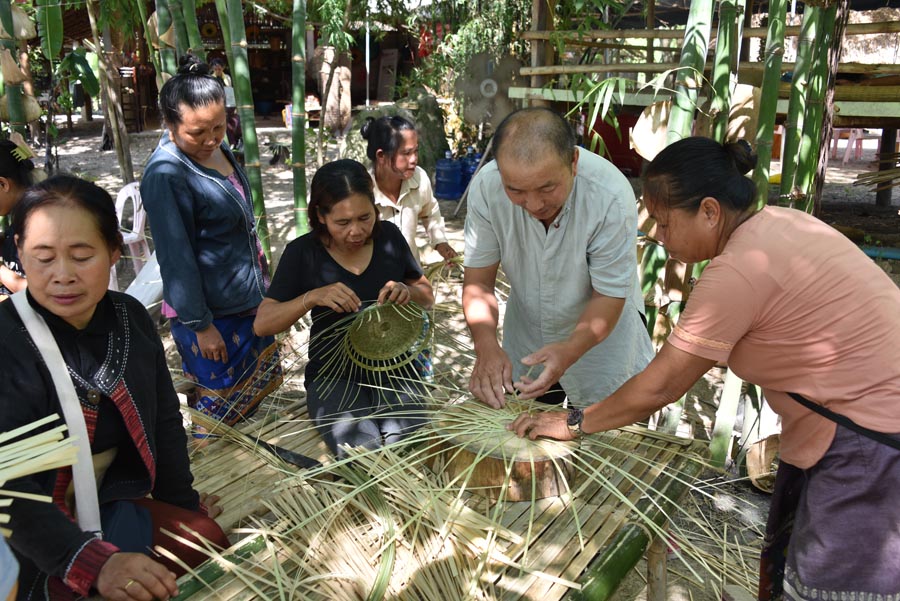 [Photo/Chinaculture.org]
The Chinese Cultural Center in Laos, together with the Lao Handicraft Association, has organized a training course on bamboo weaving techniques, knowledge and culture.
As an event to promote the Visit Laos-China Year 2019, three professional bamboo weavers from China's Sichuan province have been invited to deliver the course.
The course was launched from July 27 to Aug 2 in Nabone Village, Phonhong district of Vientiane province, with participation of 36 trainees who are from across the country, including students from the National University of Laos.
After six days of intensive training, a closing ceremony and a works exhibition of the trainees were held on Aug 2 at the Lao Women Training Center of the National Lao Women Union in capital Vientiane.