Lights, camera, cooperation: China-Thailand Film Festival held in Bangkok
Updated: 2019-09-02 15:24
(Chinaculture.org)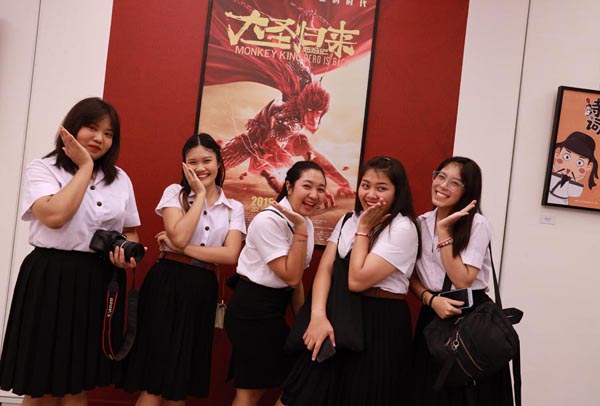 Thai students attend the opening of the 14th China-Thailand Film Festival in Bangkok on Aug 24, 2019. [Photo/Chinaculture.org]
The 14th China-Thailand Film Festival concluded in Bangkok on Sunday, as part of activities celebrating China-Thailand cultural ties and the 70th anniversary of the founding of the People's Republic of China.
The nine-day festival featured both Chinese and Thai films, as well as Chinese TV series such as The Wandering Earth, Running to the Spring, Inhuman Kiss and Bikeman. They were screened side-by-side at several venues across the city.
The event aimed to highlight China's flourishing film industry and offer insights into Chinese culture through the medium of film.