Mountains of China's heritage in Seoul exhibition
Updated: 2019-07-29 14:46
(Chinaculture.org)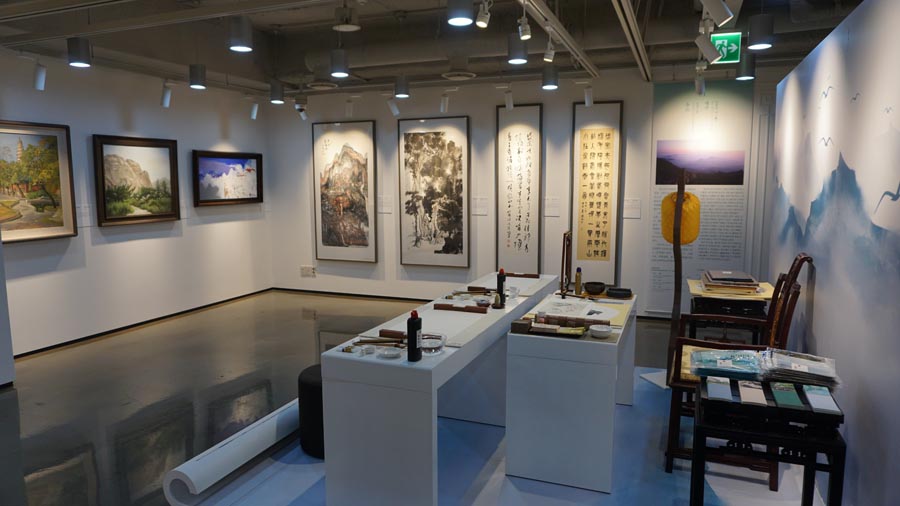 Artworks are on display at the China Cultural Center in Seoul, July 24, 2019. [Photo/Chinaculture.org]
The art exhibition The Beauty of Mountains and Rivers – World Cultural and Natural Heritage in China opened at the China Cultural Center in Seoul on Wednesday, marking a conclusion to the 2019 China Tourism and Cultural Week in South Korea.
The show features 36 works of Chinese paintings, oil paintings and calligraphy art created by more than 20 contemporary Chinese artists, presenting the charm of four famed Chinese mountains listed as UNESCO world heritage sites, both cultural and natural: Taishan Mountain, Huangshan Mountain, Emei Mountain and Wuyi Mountain.

The opening also featured a lecture on the historical background of the four sites as well as the painting skills behind the artworks on display.
The exhibition runs through Aug 12.