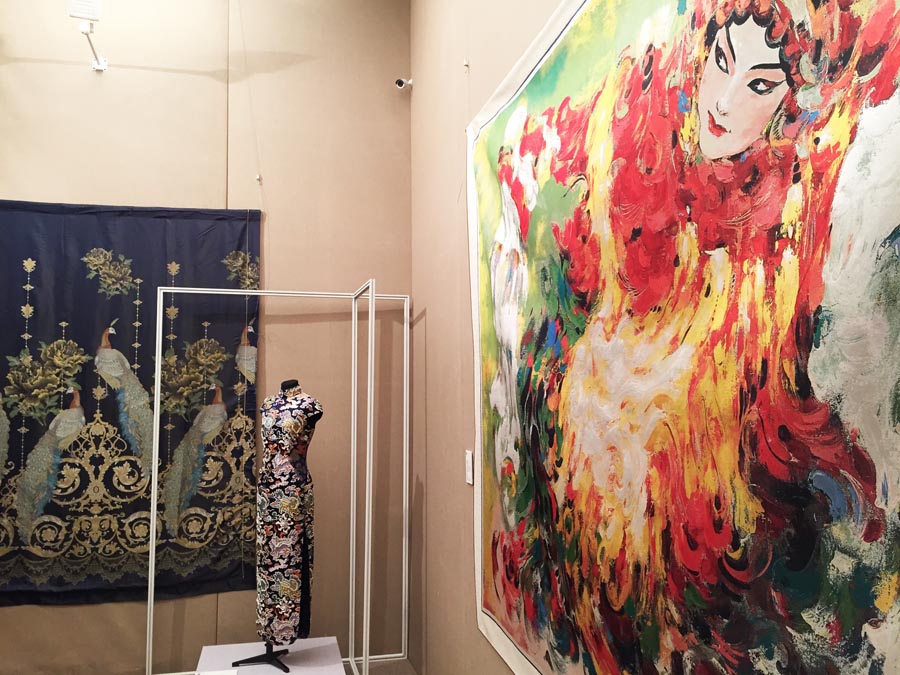 Brocade painting The Drunken Beauty displayed at the Paris China Cultural Center on June 5, 2018. [Photo provided to Chinaculture.org]
Exhibition Reconstruction: Techniques and Design of Chinese Silk opened at the Paris China Cultural Center on Tuesday and will run through June 28.
Sponsored by the China Culture Center in Paris and the Zhejiang Provincial Culture Department , and organized by the China National Silk Museum, the exhibition is another highlight of the Chinese Culture and Tourism Ministry's international program of China Week: Inheritance and Innovation - a month-long event focusing on cultural creative products from China.
Using silk as the carrier, the new exhibition presents the techniques and charm of the ancient Chinese silk through four subthemes: Broderie, Impression, Tissage, and Teinture, that is, embroidery, printing, weaving and dyeing.