Lantern Boat Festival in Luang Prabang, Laos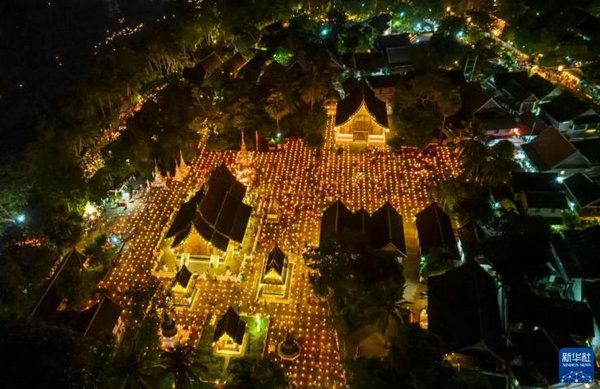 In the ancient city of Luang Prabang in Laos, people light up lanterns in various shapes to decorate the city and celebrate the Lantern Boat Festival. The golden glow envelops the town at night, carrying hopes for a better future. Dragon boat lanterns float on the Mekong River as people sing and dance, sending their wishes and blessings to each other.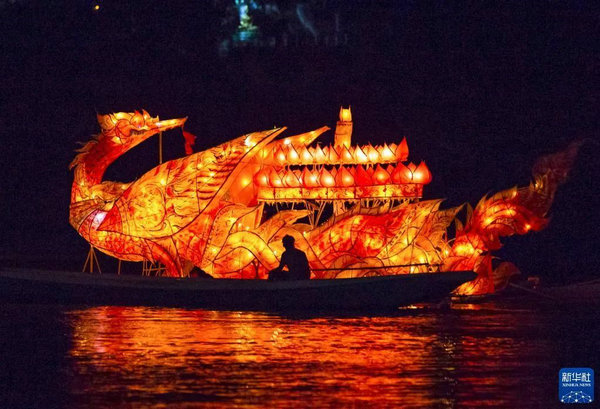 Luang Prabang, surrounded by the Mekong River and the mountains in northern Laos, was capital of the Lancang Kingdom and Laos' first unified multi-ethnic state between the 14th and 16th centuries. The ancient city of Luang Prabang was inscribed as a UNESCO World Heritage Site in 1995 and has become a symbol of Lao history and culture. The city has a mix of traditional gilded Buddhist temples and Western-style architecture left over from the French colonial period. To enter Luang Prabang is to enter the history of Laos.
Contact us
Address:ASEAN-China Centre, No. 43, Liangmaqiao Road, Chaoyang District, Beijing, China
Postcode: 100600
Tel: 86-10-65321660 ext 636
Fax: 86-10-85322527
Weibo: weibo.com/aseanchinacentre