Water festival in Cambodia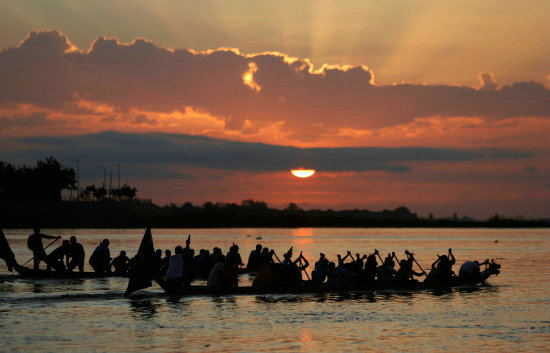 Cambodia Water Festival is one of the most important traditional festivals in the country. Cambodia has two seasons of rainy and dry, and the water festival is usually held from October to November every year when the dry season begins, marking the end of the rainy season and the beginning of the flow of water from Tonle Sap Lake back into the Mekong River to the sea.
During this period, Tonle Sap Lake is in the fishing season and rice is ripe for harvesting. During the festival, the whole country is closed for three days, and lights are decorated around the Royal Palace and along the Mekong River as people enjoy the fruits of the year's work and prepare for the next planting season.
The most important event during the festival is the dragon boat competition held on the Tonle Sap River in front of the Royal Palace in the capital Phnom Penh. Every year, hundreds of dragon boats and more than 10,000 competitors compete for honor, and more people gather on both sides of the river to watch the competition. As the sun sets and the red haze fills the sky, the participants paddling hard in the twilight are transformed into silhouettes on the river. The paddles are like the stirring wings of the dragon, blowing the blue water of the lake.
In addition to the dragon boat races, there are also activities such as eating flat rice, worshipping the moon, appreciating lanterns and setting off fireworks. People gather along the river to celebrate the traditional festival.
Contact us
Address:ASEAN-China Centre, No. 43, Liangmaqiao Road, Chaoyang District, Beijing, China
Postcode: 100600
Tel: 86-10-65321660 ext 636
Fax: 86-10-85322527
Weibo: weibo.com/aseanchinacentre