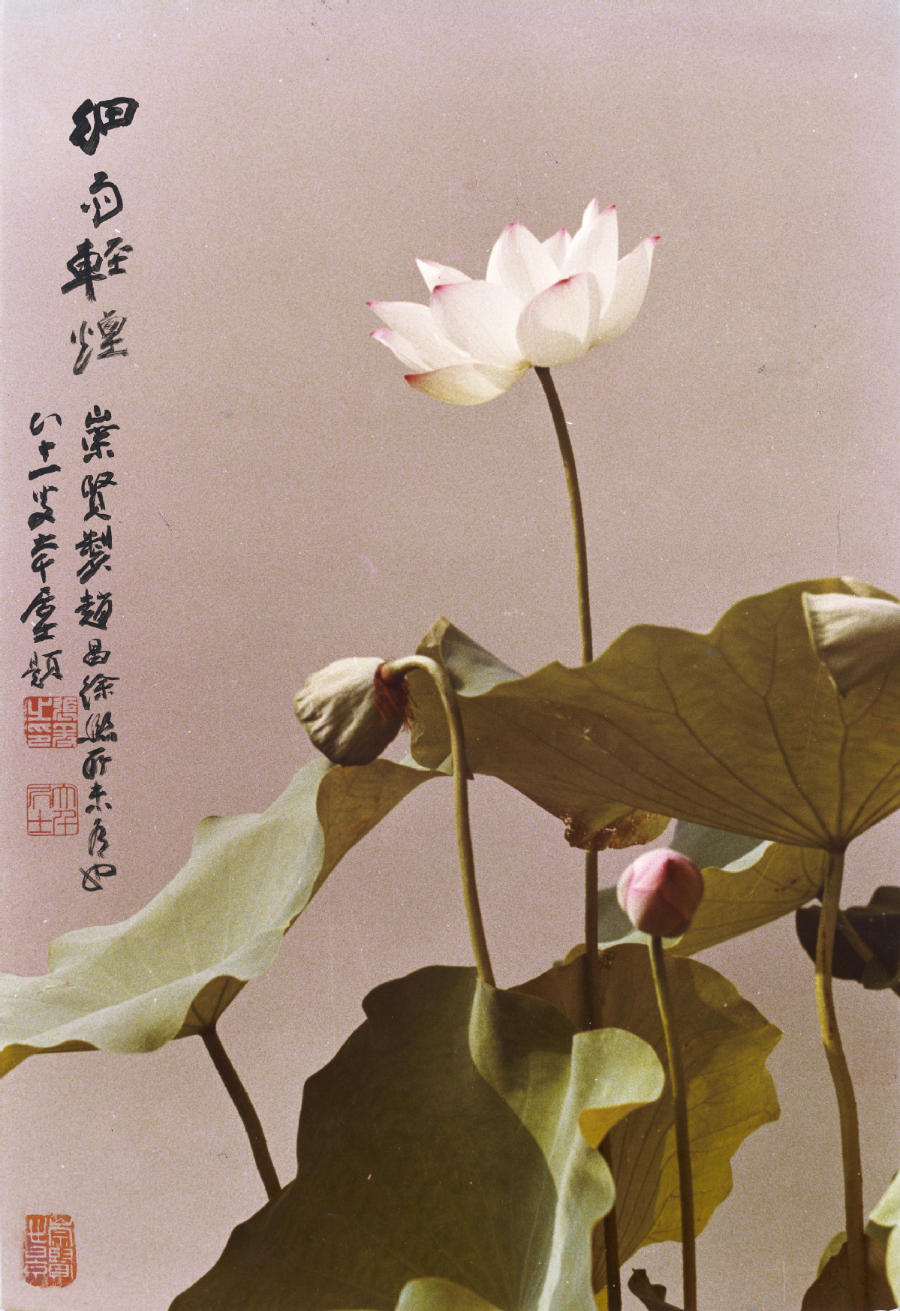 A Fine Shower. [Photo/Courtesy of Yuz Foundation and Yuz Museum]
Moye Jingshe in Taipei is known as the last residence of master artist Zhang Daqian, which he carefully designed and transformed into a modern version of classical Chinese gardens and a spiritual haven.
There Zhang also received friends among whom Hu Chongxian, the renowned photographer, captured the poetic beauty and philosophical ideas of Moye Jingshe. 
The Adobe of Illusions: The Garden of Zhang Daqian, now on at the Yuz Museum Shanghai until April 11, offers a glimpse of Moye Jingshe by showing a collection of Hu's photos on which Zhang left handwritten comments.
Through his lens, one can savor the mansion's serenity which reflects Zhang's utmost aesthetic taste. Also, Hu zoomed in on the lotus and plum blossoms in the garden which show Zhang's great passion for nature.