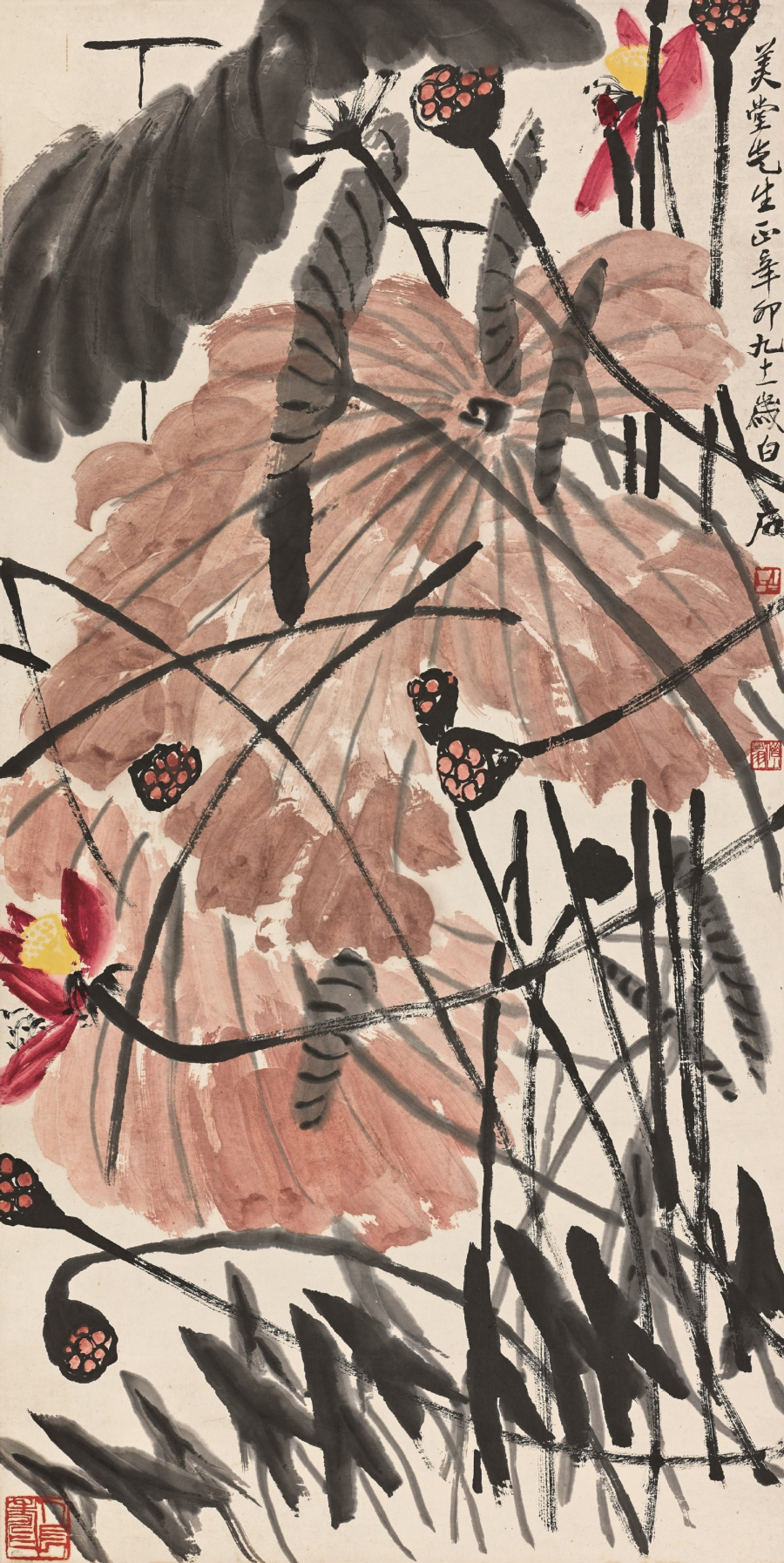 At 91, Qi Baishi painted Lotus in Fall to show a vibrant, tranquil scene of booming lotuses. [Photo provided to China Daily]
The lotus is a recurring subject favored by generations of Chinese painters, not only because of its beauty, elegance and poetic feel. This special plant also symbolizes the high morality in Chinese cultural traditions.
Late master painter Qi Baishi was also an avid admirer of the lotus. He once planted lotuses in the pond in his native home in Hunan province. He spent a lot of time observing lotus flowers and leaves and studying how previous painters depicted them.
At 91, Qi painted Lotus in Fall and gifted the work to Situ Meitang an overseas Chinese leader. It shows a vibrant, tranquil scene of booming lotuses.
The painting sold for 25.3 million yuan ($3.86 million) recently at the inaugural sales of Beijing Hongmao International Auction Co Ltd.
The sales included more than 1,500 lots covering classical Chinese paintings and calligraphy, jade objects, furniture pieces, lacquer apparatuses, Buddhist statues and more.
A calligraphic work by Qing (1644-1911) Emperor Qianlong fetched 16.1 million yuan.