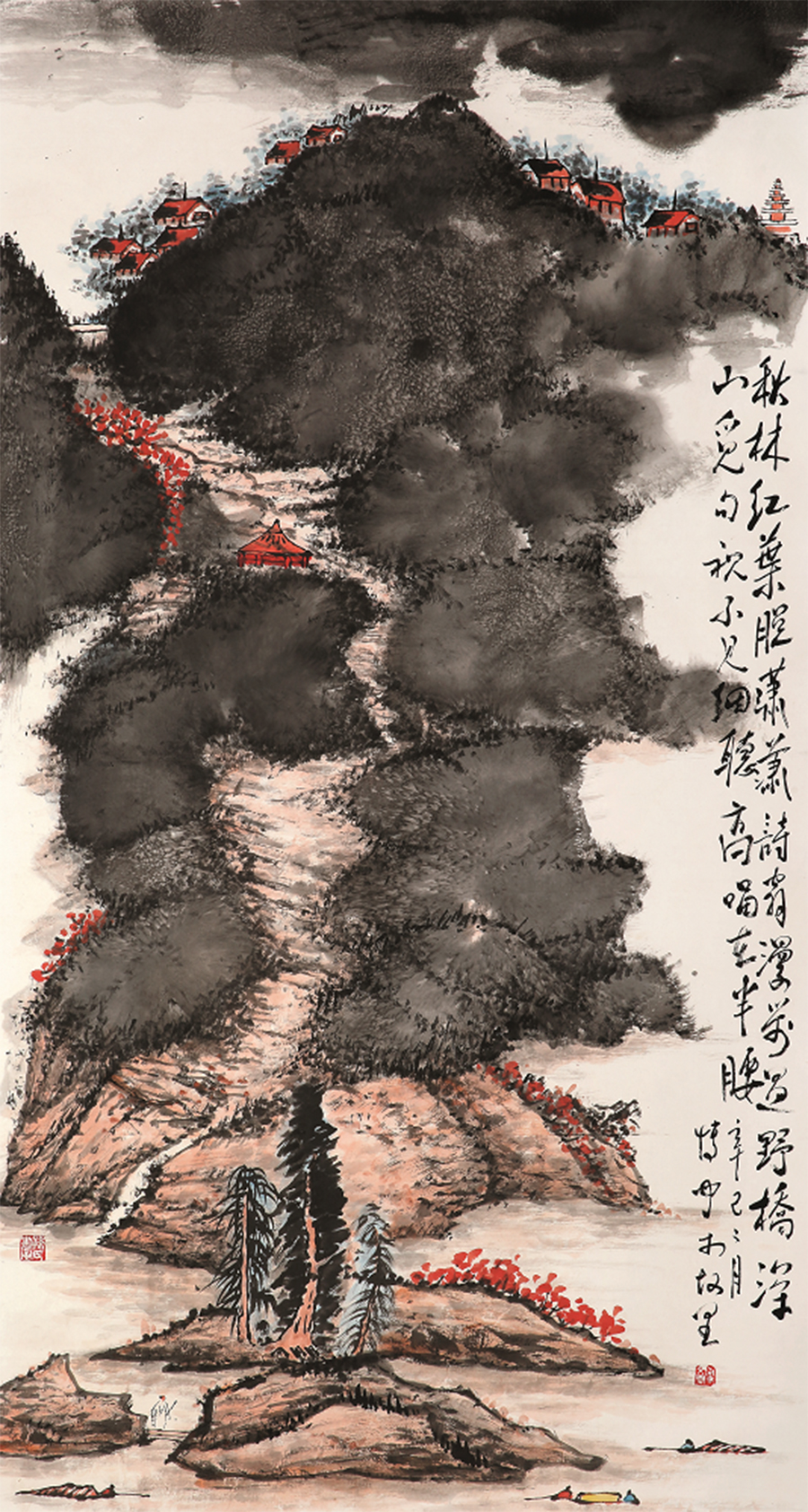 Autumn by Sun Bowen [Photo by Jiang Dong/China Daily]
The works of late landscape painter Sun Bowen show two major directions of reimagining the face of classic shanshui mountain-and-water paintings in the 20th-century China, employing bold, carefree brushes to present the grandeur of nature and highly-saturated colors to bring the genre of ink paintings more accessible to the general public.
Impassioned Poem, an exhibition at the National Art Museum of China until Sunday, marks the lifelong effort of Sun, a low-profile reformer of art. It also shows his literary accumulations in composing poems, practicing calligraphy and carving seals, through which one can feel his scholarly spirit.