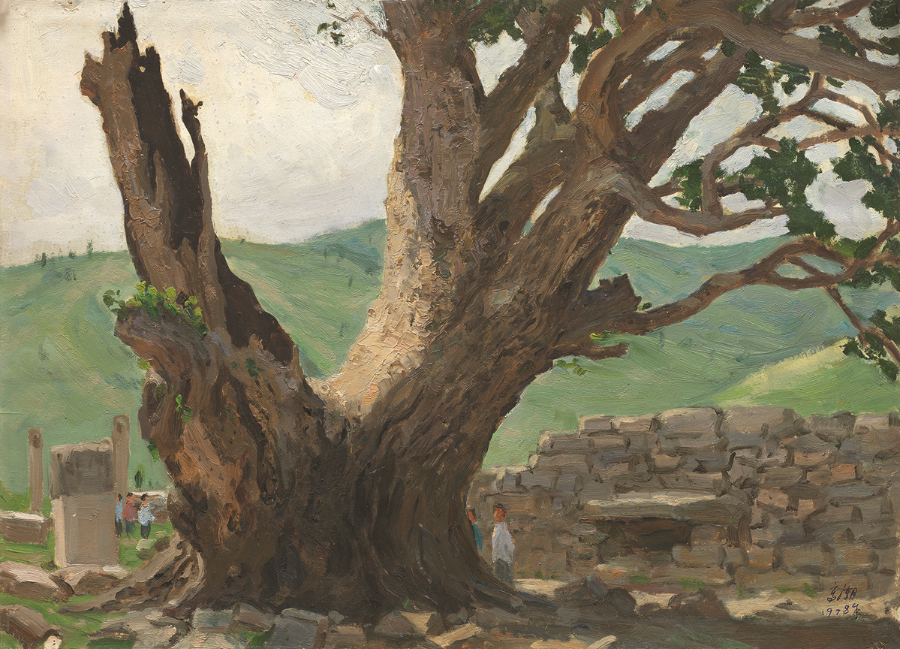 Ages, by Gao Chao and in the collection of National Art Museum of China. [Photo by Jiang Dong/China Daily]
Gao Cheng, 93, is dedicated to depicting the livelihood of the ordinary people, especially those living in rural areas, by documenting the transformation of a country in the second half of the 20th century.
Gao recently donated around 30 oil paintings, drawings and sketches representing the evolution in his work since the 1950s to the National Art Museum of China in Beijing.
These works are now part of his solo exhibition, Frankly Sincere, at the museum through Sunday, reflecting Gao's deep concerns with his people and nation.
Gao's paintings of countryside landscape and scenes deliver vibrancy and sincerity, reminding one the works of Bruegel Pieter, the 16th-century Dutch painter known for portraying peasant life.