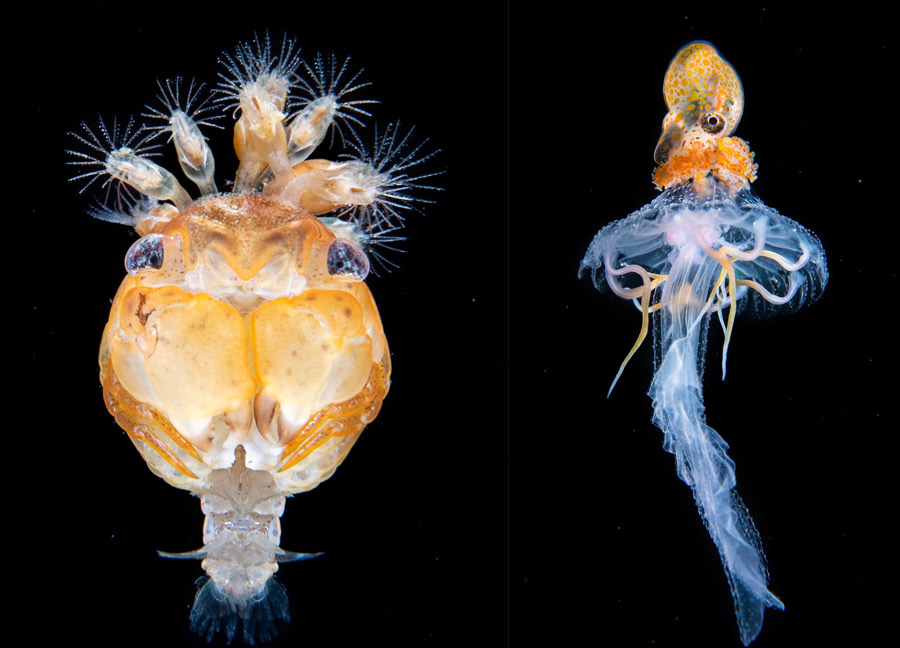 The photos of sea creatures that he has taken over the years. [Photo provided to China Daily]
Deep-sea photographer captures the wonder of life beneath the waves, Wang Qian reports.
Night's dark curtain descends. As it falls, it hides a huge underwater movement. It is called the diurnal vertical migration. Simply put, this is the biggest biomass movement on the planet. Marine organisms move up to the surface of the sea after dusk and return to the deep water before dawn.
The vigorous but hidden world has been the focus of underwater photographer Zhang Fan's camera lens for the past 10 years.