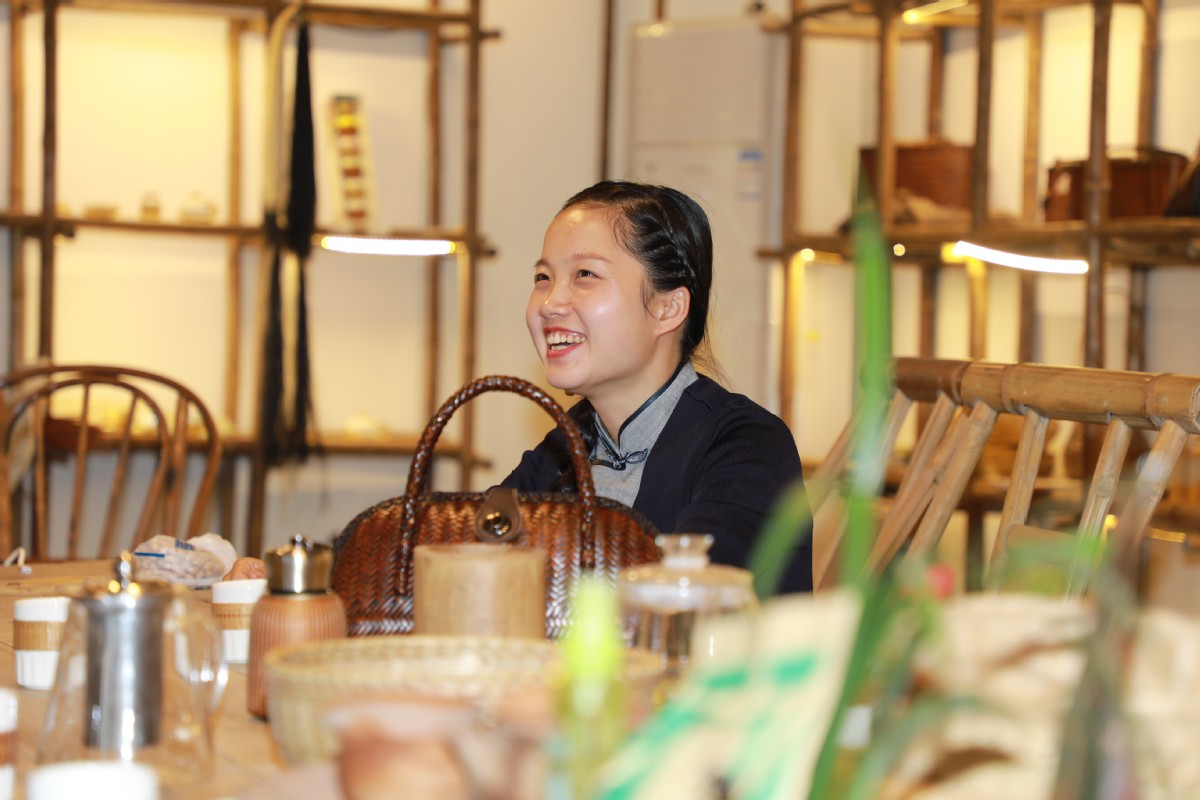 Yang Changqin sits by a table on which bamboo-weaving handicrafts are displyed, in Chishui, Southwest China's Guizhou province, in May 2020. [Photo by Wang Hong/provided to chinadaily.com.cn]
Aside from adding jobs and increasing her country fellows' incomes, the boom of Yang's company is further shared by the local community.
As her company was invested with the government's special poverty alleviation funds, 177 registered poor households can enjoy the company's dividends.
"So far nearly 120,000 yuan has been paid as dividends to our village," Yang told China Daily website on May 21.
Yang's success sets an example. Neighboring villages have also started developing their own bamboo-weaving industries.
In 2019, Yang transformed the premises of a relocated school into a production and training base in her hometown Datong township.
So far, more than two thousand people, young and old, from near and afar, have "graduated" from the center and acquired fundamental bamboo weaving techniques, Yang said.