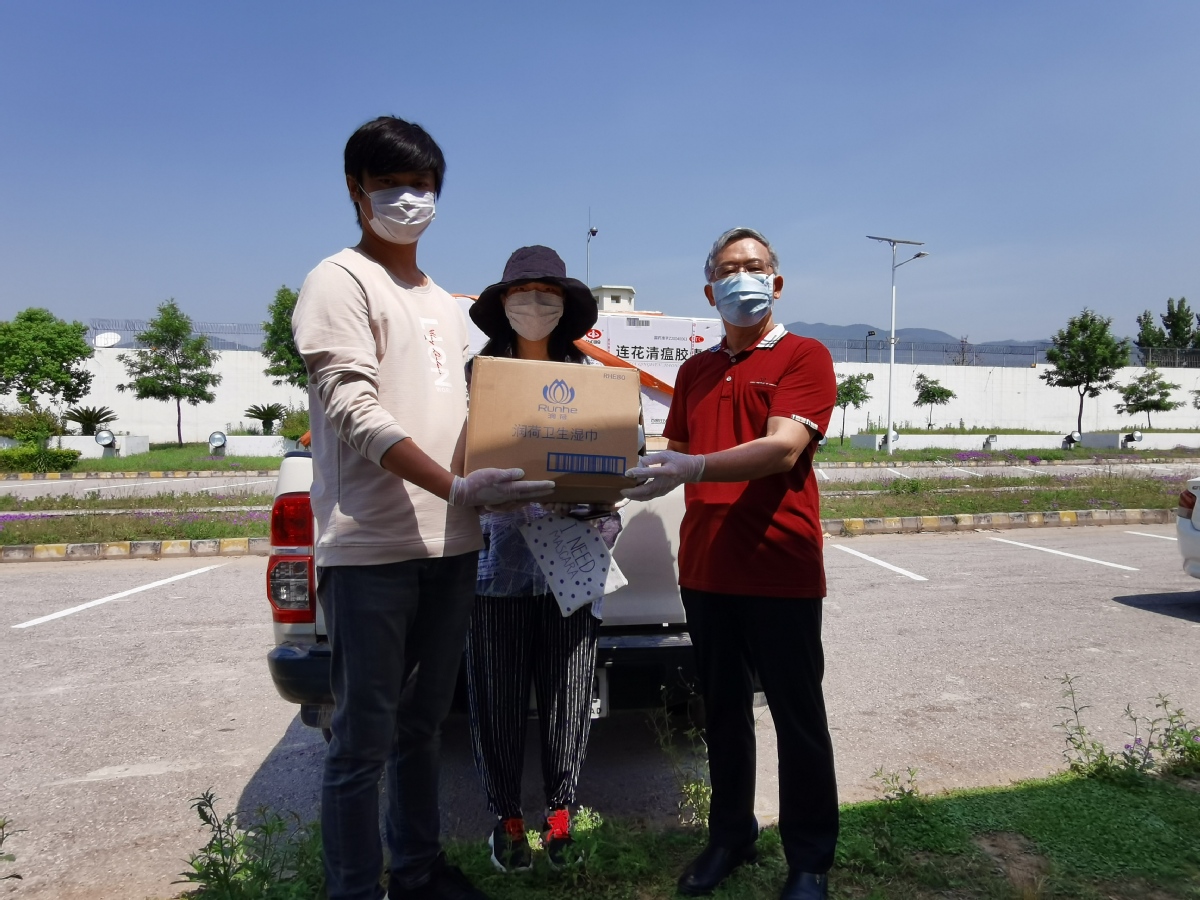 The Chinese embassy to Pakistan sends health packages to Chinese students in the country, May 9, 2020. [Photo provided to Chinaculture.org]
On May 9, the Chinese embassy to Pakistan sent health packages to Chinese students in the country. This is the third time the embassy provided the students with necessities to fight against the COVID-19 epidemic.
Representing the Chinese Ambassador to Pakistan Yao Jing, Zhang Heqing, cultural counselor from the embassy and director of the China Cultural Center in Pakistan, and other Chinese officials and representatives from cultural exchange institutions attended the package handover.
The 600 packages to students included masks, disinfection supplies and patented Chinese medicine, such as Lianhua Qingwen Capsule.
Zhang said the health and safety of the Chinese students in Pakistan is always a concern of the government. He hoped the students could enhance self-protection and keep a sanguine attitude during the epidemic.