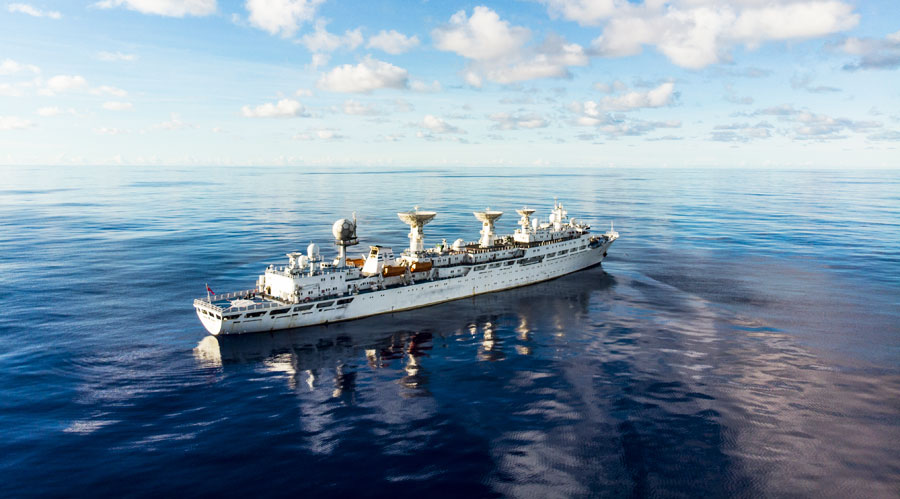 Yuanwang 3 sails in the Pacific Ocean. QIN BIN/FOR CHINA DAILY
Behind every successful satellite launch is a maritime force that is both essential as it is indispensable. The ships buffet their way through the waves and across oceans. Rockets are launched again and again, and satellites are propelled into the sky to send back precise data to the home front-in this case, an ocean survey vessel.
Ahead of every space launch, several space tracking vessels are sent out to sea. They have to arrive at a predetermined location at a predetermined time, so that after the launch of the spacecraft, they can track and monitor its orbit in real time.
At 8:45 pm on Dec 27, the Long March-5 carrier rocket blasted off from the Wenchang Space Launch Center in Hainan province. Via "land-to-sea relays", the vessels Yuanwang 3, 5, and 7 also completed their maritime rocket and satellite measurement and control missions.
"The Yangtze River III found its target, and it tracked normally."Whenever the call comes, it was the Yuanwang 3's mission to set sail and monitor a rocket's progress from a remote spot at sea.