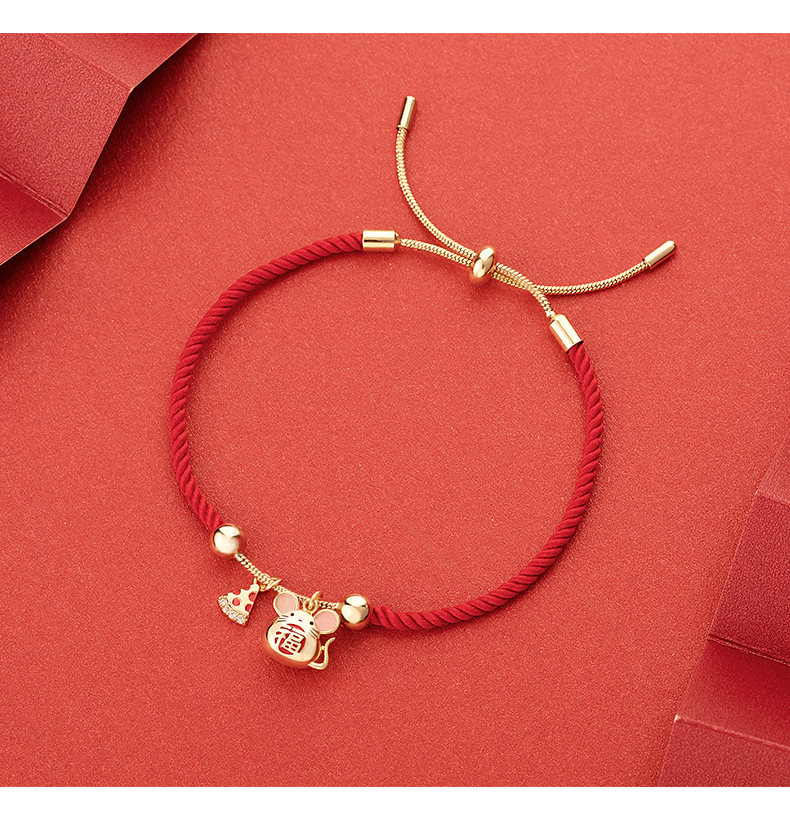 By Molady [Photo/tmall.com]
Steal, bite and destroy, rats don't have a good reputation in most countries.
In 1958, the grey creatures were listed as one of the "Four Harms" in China.
However, they are more beloved in two-dimension world, as they are the first of 12 Chinese zodiac animals, and almost everyone knows Disney's Mickey Mouse and Jerry from the Tom and Jerry series.
In 2020, the Year of the Rat will fall on Jan 25, the start of another 12-year cycle.
To celebrate the Lunar New Year and bring yourself good luck, a piece of auspicious accessory is a must-have.
Gold and silver ones are good choice for cold seasons to light up your whole ensemble.