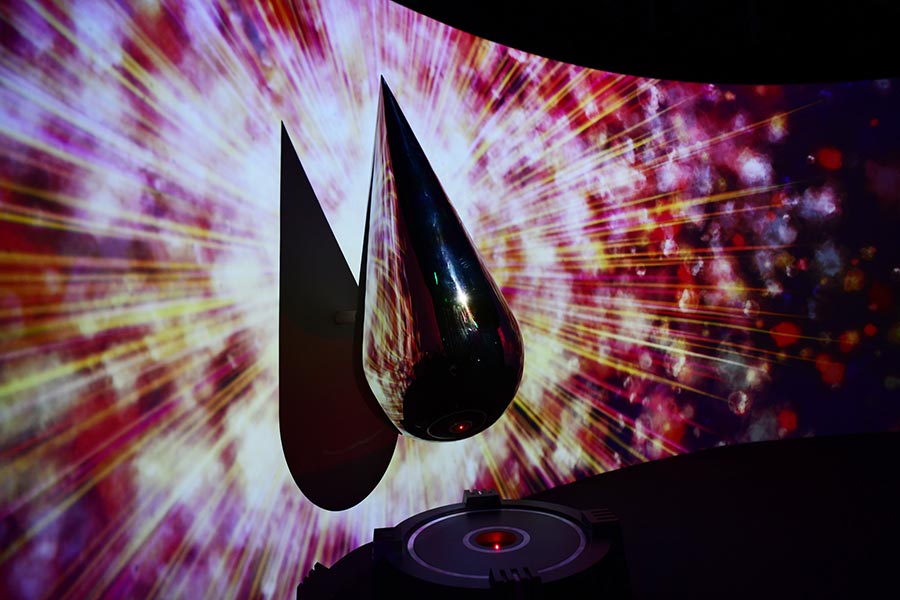 The exhibition features the scenario of water drips in the trilogy. [Photo provided to chinadaily.com.cn]
"I was also impressed by the curators' creative and interactive ways to present the words in the books. As a writer who works with words, I felt for the first time that words are becoming alive, empowered by high technologies," he said.
The exhibition will be open until February 2021 and many other Chinese cities, such as Beijing, Shenzhen, Taiyuan, Xi'an, Wuhan, Shenyang and Ningbo, have expressed strong interest in hosting the exhibition, Shi said.  Japan's Tokyo and Osaka also are interested.
The trilogy has been published in at least 25 foreign languages and has sold over 20 million copies. Celebrity fans of the books included former US president Barack Obama and Facebook founder Mark Zuckerberg.