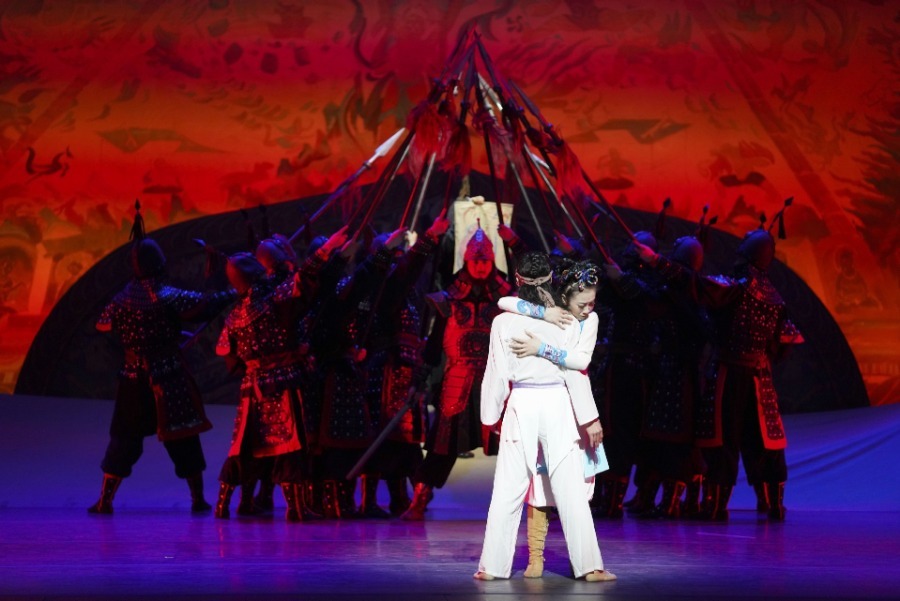 Set in the northwestern Chinese city of Dunhuang, an oasis located at the edge of the Takla Makan Desert, Tales of the Silk Road tells an ancient story that resembles the ageless western classic Romeo and Juliet.[Photo/Xinhua]
Apart from the story itself and the dancers' excellent skills, the stage setting and costumes have made the drama more eye-catching and convincing, as Dunhuang is bestowed with a unique landscape and social convention at a crossroads of trade, culture and religion.
"If some American people feel like traveling to Dunhuang after seeing our show, it would mean we have done a good job in cultural exchanges," said Chen Weiya, chief director of the drama.
The Tales of the Silk Road was created in 2000 by the renowned Lanzhou Song & Dance Theatre from northwestern China's Gansu province, where Dunhuang is located.
During the past 19 years, it has toured around China and more than 10 countries with a total of over 1,300 performances.
Produced by the China Arts and Entertainment Group (CAEG), the drama will be performed in Lincoln Center on Jan 9-12.