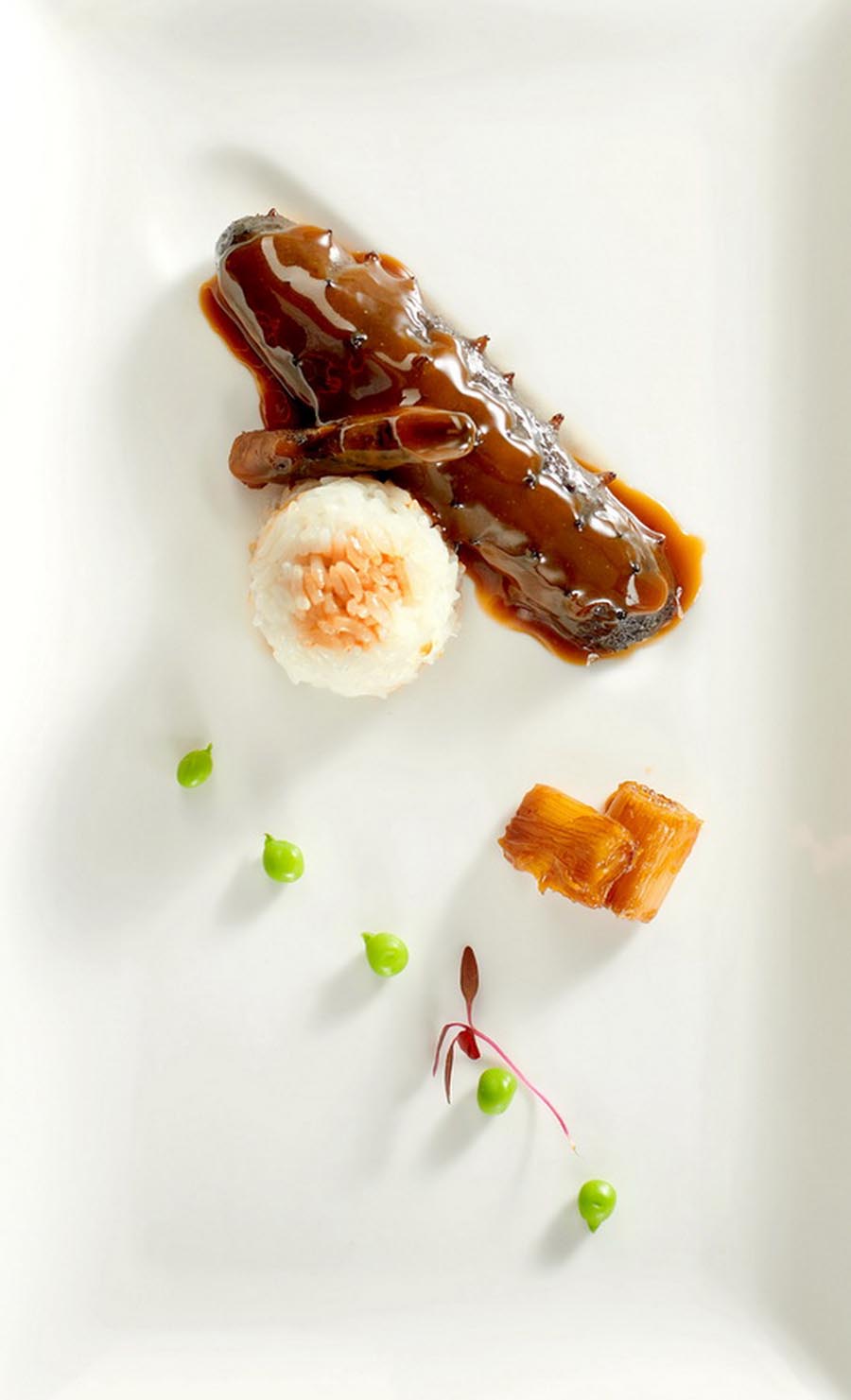 Braised sea cucumber with leek. [Photo provided to China Daily]
A Beijing restaurant specializing in Lu cuisine, a complex culinary style from Shandong province, is offering up an array of regional delights centered around seafood, Li Yingxue reports.
Long renowned for being salty and heavily-sauced, Lu cuisine from Shandong province is one of the eight main cooking styles found in China. But one restaurant in Beijing, the aptly-named Lu Style, is now giving the time-honored culinary genre a fresh twist with a dash of modern fine-dining.
Born and raised in Qufu, Shandong province, executive chef Zhang Xiangdong believes that the origins of Lu cuisine derive from the complex dishes developed by private chefs hired to work in the mansions of Qing Dynasty (1644-1911) officials combined with the seafood dishes found on the Jiaodong Peninsula.
"The food is not always dark in color. Lu cuisine actually highlights the flavors of the ingredients and requires a lot of sophisticated cooking skills," Zhang says.
All the dishes at Lu Style typically capture the essence of the culinary style of Northeast China-and Yimeng pancake with six sauces is just one example.
The six types of sauces are specialties from six regions of Shandong province-fried shrimp from Rizhao; a sauce made from the tender leaves of Chinese toon from Linyi; Spanish mackerel sauce from Weihai; chili sauce from Heze; minced salt and sesame sauce from Zaozhuang; and sliced pickles from Jining.